Rafael Nadal vs. Novak Djokovic 2015: French Open Quarterfinal Schedule, Preview, Betting Odds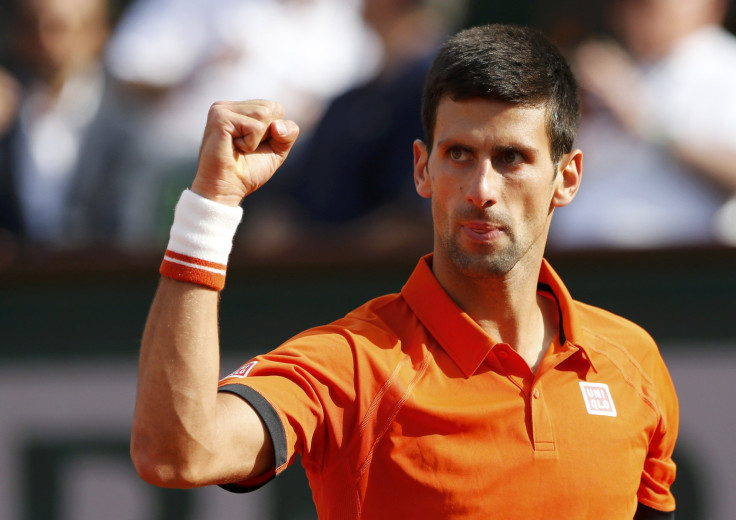 It's the match that tennis watchers have been salivating over since the French Open draw was released, and now Novak Djokovic and Rafael Nadal have ensured it will become reality. On Wednesday at Roland Garros, the two legendary competitors will renew their record-breaking rivalry in the quarterfinals of the French Open.
It will be the earliest the pair have met in a Grand Slam since their very first contest, at Roland Garros nine years ago. But for their 44th meeting the stakes have arguably never been higher. For Nadal it is a chance to stay in the running to win an unprecedented 10th French Open title, becoming the only man ever to make it to double digits in titles at a single Grand Slam. Victory in Paris would also see him move above Pete Sampras into second place outright on the all-time Grand Slam titles list, just two behind Roger Federer.
For Djokovic, meanwhile, this is now the title and the victory he wants more than any other. Already the Serbian has spent 149 weeks as the world's No. 1 ranked player and has amassed eight Grand Slam titles. But the French Open has thus far agonizingly eluded him. For the past three years Nadal has been the man to prevent him from joining the seven previous men to win the career Grand Slam. The puzzle of how to stop Nadal at Roland Garros -- something only ever done by one man, Robin Soderling -- has remained unsolved.
He will surely believe, though, that this is his best chance yet to pick up the victory he so craves. Djokovic has been by some distance the best player in the world this year, losing just two matches and picking up the title at the Australian Open. On clay he has gone undefeated, winning titles in Monte Carlo and Rome to garner the perfect preparation for the French Open. And in Monte Carlo he gained the fillip of beating his great rival in two straight sets to reduce his deficit in their head-to-head series to 23-20. But even Djokovic conceded after beating Richard Gasquet 6-1, 6-2, 6-2 that playing Nadal at Roland Garros is a very different proposition
"Playing against him here is not like playing him anywhere else in the world," he said.
Still, while Djokovic has been imperious, Nadal has endured his worst ever clay-court season coming into the French Open. In total he was beaten four times, failing to win a title. For the Spaniard the problems date back to the second-half of last season, which was decimated by a variety of fitness issues.
"It's probably the toughest quarterfinal of my career at Roland Garros, no doubt," Nadal admitted after sealing a meeting with Djokovic.
But Nadal has now had a week and four matches of finding his rhythm at a place he has made his fortress in the past decade. He has impressed in easing through to the quarterfinals, with his only set dropped coming in his fourth-round victory over Jack Sock on Monday.
There have long been doubts over how long Nadal's career can extend with the wear and tear his style of play puts on his body, but few will be rushing to write him off from somehow emerging with one of his greatest ever victories and providing the perfect gift on his 29th birthday.
Match date: Wednesday, June 3
Match time: The match is likely to be scheduled second on Court Philippe-Chatrier, following a women's quarterfinal, which will get underway at 8 a.m. EDT.
Betting odds (provided by bovada.lv): Novak Djokovic is 10/31 favorite to win with Rafael Nadal at 5/2.
© Copyright IBTimes 2023. All rights reserved.