Rapper Bobby Shmurda Gets New Court Date After Body Washes Ashore In Brooklyn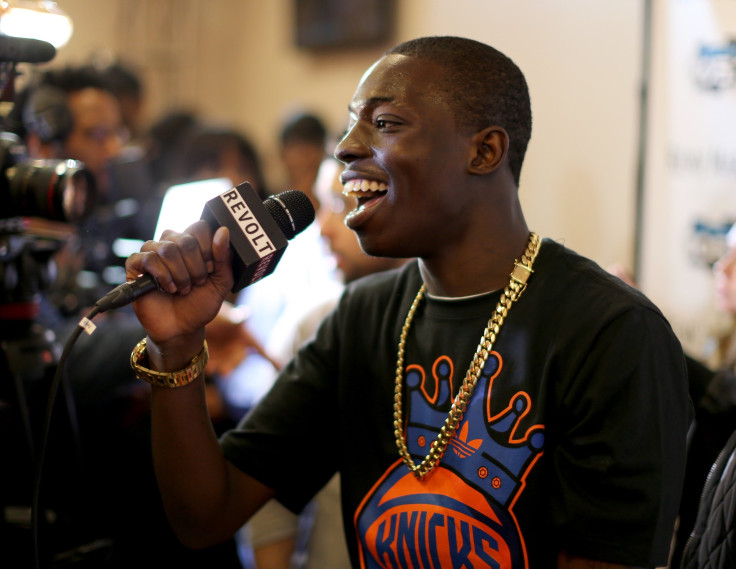 Rapper Bobby Shmurda will have more time to perfect the two movie scripts he's said to be drafting while in jail. The Brooklyn native, born Ackquille Pollard, has been incarcerated since December 2014 in connection with several gang-related murders. He has received a number of potential dates to appear before a judge and speak his peace, but the case continues to get pushed aside.
Pollard, 21, initially had his Feb. 22 court date rescheduled for May 11 — which then became May 12. Now, according to XXL, his trial is scheduled for Sept. 12, meaning the "Hot N----" rapper will spend a second summer behind bars. The delays come at the request of Pollard's attorney, Alex Spiro and three others — Javier Solano, representing Rowdy Rebel (real name Chad Marshall), Kevin Canefeld, representing Cueno (born Santino Boderick) and Leslie Jones-Thomas, representing Montana Flea (birth name Nicolas McCoy).
News of Pollard's delayed case comes just over a week after a body, linked to the GS9 Crips, washed up on Manhattan Beach in Brooklyn, New York. As DNA Info reported, the body, identified at 28-year-old Peter Martinez, was wrapped in plastic bags with duct tape around his face and his feet encased in more than 100 pounds of cement. Investigators noted that the body only resurfaced because of the poor wrapping of his orifices, which allowed air into the body. Martinez is said to have been a high-ranking member of the GS9 crew whose girlfriend went missing and owed several people money. It remains unclear whether a member of the gang or an outsider is believed to have carried out the homicide. No arrests have been made at this time.
Although Pollard has not yet seen his day in court, others charged along with him have, and luck does not appear to have been on their side. In April Rashid Derrisant and Alex Crandon — both affiliated with the GS9 crew which Pollard often mentions in his music — were charged with murder, attempted murder and conspiracy. The ruling stems from the killing of a 19-year-old rival gang member who was not named.
It remains unclear how Pollard plans to plead on the charges currently being brought against him. He does, however, have a bone of his own to pick with the New York Police Department. According to an April 29 report from the New York Daily News, Pollard has launched a federal lawsuit against the NYPD for false arrest. The lawsuit claims that the rapper was at a friend's home on Rockaway Parkway in Brooklyn, New York, on June 3, 2014 when police came knocking at the door. Pollard states that the arresting officer, Douglas Corso, and several others kicked the door down and "illegally entered the residence without a search warrant." Police say the musician, signed to Epic Records, attempted to hide a gun in a piece of furniture in the apartment. He claims that the gun did not belong to him, adding that he was being mocked by arresting officers who were "chanting the lyrics" to his famed songs.
It remains unclear what will come of Pollard's case. For now, he remains in custody at Westchester County Correctional Facility.
© Copyright IBTimes 2023. All rights reserved.