Rare COVID-19 Side Effect Causes Extreme Pain In Man's Penis, Doctors Reveal
KEY POINTS
The unidentified man suffered penile pain for three days
He consulted a urologist, who asked him to undergo some tests
The man had tested positive for COVID-19 three weeks before the discomfort started
A 41-year-old man suffered agonizing pain in his penis due to a rare COVID-19 side effect, doctors said in a study report.
The married man, who was not identified, suffered penile pain for three days following an erection while having sex. He had not experienced any trauma to his pelvic area, a team from Iran said in a case report published earlier this month in the medical journal Clinical Case Reports.
After facing the discomfort, the man consulted a urologist in Iran, who asked him to undergo some tests. The Iranian team described how the virus led to blood clotting in the man's shaft.
Radiologist Seyed Morteza Bagheri and a colleague from the Iran University of Medical Sciences wrote the man had tested positive for COVID-19 three weeks before facing the discomfort. There was nothing unusual about his illness and he only had mild symptoms, including fever, cough and fatigue. He did not take any medication for treating COVID-19, the doctors said.
Tests conducted at a hospital revealed that the man had "thrombosis of deep dorsal penile vein" – blood clotting in a vein that runs along the top of the shaft. The affected vein runs along the whole length of the penis and is involved in the supply of oxygenated blood to the organ.
An ultrasound showed "no [blood] flow in the vein" due to a clot around halfway along the penis.
Doctors started giving rivaroxaban, a blood-thinning medication used to treat and prevent blood clots.
"Two months after starting the treatment, patient's symptoms were completely disappeared and he had no penile pain during erection and sexual disturbances anymore," the medics wrote. While everything seemed fine, he still experiences a little pain near the blood clotting.
Coronavirus not only causes respiratory symptoms, but also increases the tendency of blood to clot. This also causes death in many cases.
"Roughly, 20 percent – 50 percent of hospitalized patients with COVID-19 infection have abnormal coagulation tests," Bagheri wrote, adding that the type of blood clotting found in this patient was very rare, The New York Post reported.
"Searching the literature showed no previously published similar case of deep dorsal penile vein thrombosis following COVID-19 infection and our patient is the first reported case," Bagheri said.
Iran on Tuesday reported 3,653 new COVID-19 cases, taking the country's total infections to more than 6 million. The pandemic also caused 18 more deaths in the past 24 hours, bringing the toll in the country to 132,113, the Iranian health ministry said.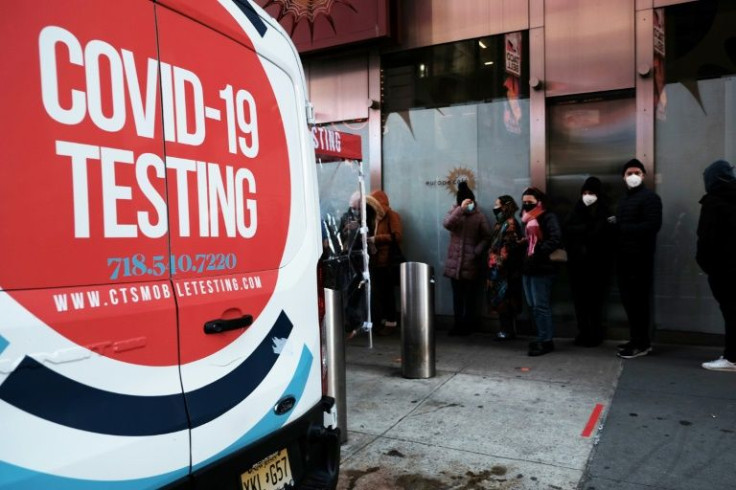 © Copyright IBTimes 2023. All rights reserved.