Rats on a Plane! Qantas Flight Attendants Find Rodents in the Medical Equipment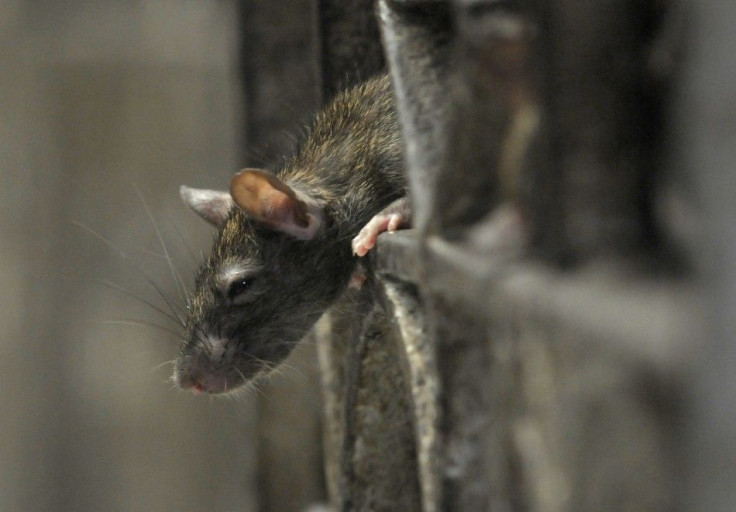 Last week we had snakes on a train. This week there's rats on a plane.
Qantas grounded a Brisbane-bound flight from Sydney on Wednesday evening after flight attendants found five stowaway rats in the plane's emergency medical equipment.
One rat was reportedly cuddling up with a defibrillator.
Qantas officials stated that Sydney Airport staff had killed the rodents.
Engineers inspected the Boeing 767 to see if there was any damage such as gnawed wiring and the plane was returned to service on Thursday morning.
We don't know how they got there. The aircraft was at the gate for some time before departure and we are investigating, AFP quoted a Qantas spokesman as saying. It is a rare occurrence. We have no record of it ever happening before.
Despite the company's assertions, ABC reported that Scott Connolly from the Transport Workers Union said the discovery is hardly unusual.
Our members working out there report that they've increasingly reported concerns about hygiene, sanitation and this isn't the first occasion that they've reported rodents on aircraft and around their workspace, Mr Connolly said.
In related news, Thai customs officials found 451 turtles and 7 freshwater crocodiles in suitcases offloaded at Suvarnabhumi Airport from a passenger flight that departed Bangladesh. A Bangladeshi national, the alleged animal trafficker, fled on arrival in Bangkok according to customs officials.
Bordering 4 countries, Thailand often faces illegal wildlife trafficking and customs officials at Suvarnabhumi frequently seize reptiles and small animals.
It's been a wild week of animals hitching a ride with humans across the globe. What's next?
© Copyright IBTimes 2023. All rights reserved.