Ray Lewis Blasts Colin Kaepernick On Anthem Controversy And Twitter Reacts With A Vengeance [VIDEO]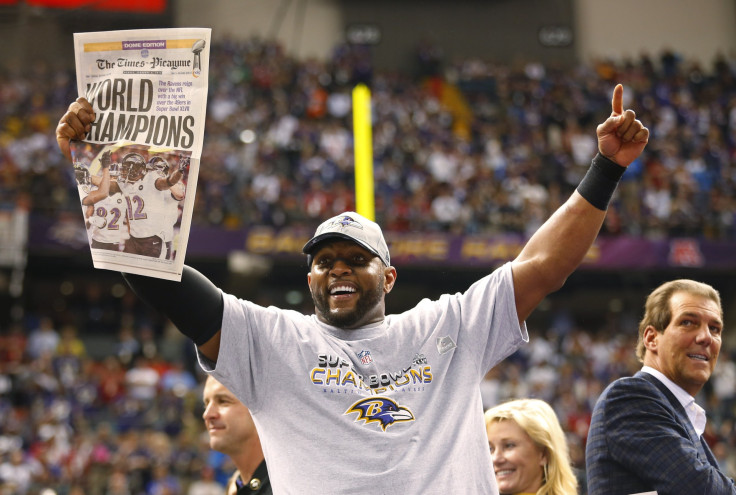 Retired pro football great Ray Lewis has never had a filter when it comes to expressing his opinion on any given matter, so it was probably just a matter of time before he waded into the national anthem controversy surrounding current NFL player-turned political activist Colin Kaepernick of the San Francisco 49ers.
Lewis appeared on the FS1 channel's "Undisputed" sports TV program Thursday morning and, when prompted, appeared ever at the ready to let viewers know that he didn't approve of Kaepernick's tactics in the least.
"My only advice to Colin Kaepernick is this: Listen — I understand what you're trying to do. But understand – take the flag out of it," Lewis offered before explaining he has family members who he said have fought and for the American flag that Kaepernick is protesting by kneeling instead of standing up before games as the "Star-Spangled Banner" is played. The entire interview can be seen at the bottom of this article.
Twitter, the ever-present social media judge, jury and sometimes executioner of seemingly any and every topic, apparently couldn't control itself as users reacted with a vengeance, citing Lewis' past apparent transgressions as well as his current personal travails as reasons why his opinion on the matter are irrelevant.
In particular, users took umbrage at Lewis' past murder charge and his son's current rape charge as being disqualifying factors that negates any semblance of validity he has weighing in on the controversy.
Lewis isn't the only football player with a questionable past who has passed judgment on Kaepernick's protest. Pittsburgh Steelers star quarterback Ben Roethlisberger — who has faced a series of sexual assault allegations — has also spoken out against the 49ers' second string quarterback.
Lewis, who won two Super Bowls over 17 years with the Baltimore Ravens, was accused in 2000 of participating in the fatal stabbing of two men before he accepted a plea deal and testified against his two co-defendants. He told NPR last year the double murder case still haunts him. His son, Ray Lewis Jr., was indicted last month for a third-degree criminal sexual assault charge, the New York Daily News reported.
The combination of the two criminal cases as well as Lewis' history of offering unsolicited commentary left Twitter in an uproar Thursday following his comments about Kaepernick.
Watch the entire "Undisputed" interview below.
© Copyright IBTimes 2022. All rights reserved.
FOLLOW MORE IBT NEWS ON THE BELOW CHANNELS