RBI Proposes Banks Reduce Exposure To Gold Loan Companies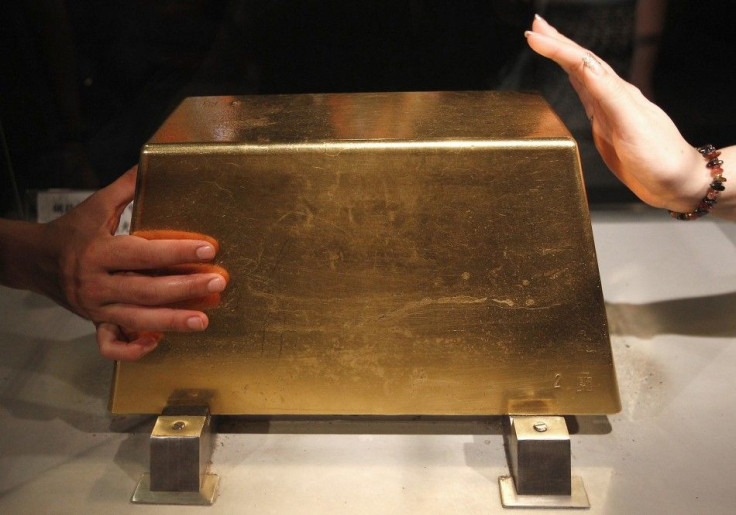 The Reserve Bank of India (RBI) has asked banks to reduce their exposure to non-banking financial companies (NBFCs), which have given loans mostly against gold, sending shares of such companies sharply lower.
Banks should reduce their regulatory exposure in a single such company to 7.5 percent of their capital fund from the current 10 percent, the RBI said in its monetary policy statement for fiscal 2012/13.
NBFCs, which have gold loans as 50 percent or more of total financial assets, will fall under this category.
The central bank has also proposed banks should have an internal sub-limit on their entire exposure to such gold loan companies.
The measure, latest in a series of step, is to increase surveillance of gold loan companies like Manappuram Finance and Muthoot Finance as well as companies like SKS Microfinance which have forayed into gold finance and check excessive lending against the yellow metal.
On March 21, the RBI had asked all non-banking finance companies that lend against gold collateral should maintain a loan-to-value ratio not exceeding 60 percent for loans granted against gold jewellery.
The rapid pace of business growth and the inherent concentration of business risks of the gold loan companies have been a source of concern for the central bank.
Manappuram Finance shares closed 6.33 percent lower at 31.95 rupees. Muthoot Finance shares ended up 1.8 percent, after falling 5.2 percent intraday.
It is negative for the gold loan NBFC companies as lending to the these from banks will get reduced. They will now have to borrow additional funds from the market at higher rate, Hiten Gala, senior manager advisory at brokerage Sharekhan said.
Manappuram Finance shares have been the worst hit as the company is possibly facing a liquidity crunch, Gala said.
In March, the company's founder VP Nandakumar sold about 4 percent stake to three large private equity funds, including Baring Private Equity and Sequoia, for about $28.9 million, exchange data showed.
The federal government had doubled the import duty on the yellow metal, and also levied excise on unbranded jewellery to limit the shipments from the world's biggest buyer of bullion, which is said to dent the current account deficit.
Gold imports have also increased sharply, raising macroeconomic concerns, the RBI said.
It has also formed a working group to analyse the impact of gold imports on financial stability and whether NBFCs extending gold loans have any role in influencing gold prices.
The group is expected to submit it report by end-July 2012.
© Copyright Thomson Reuters 2023. All rights reserved.