'Real Housewives Of Beverly Hills' Crew Members Weigh In On Kim Richards' Sobriety; Was She Drinking During Season 5?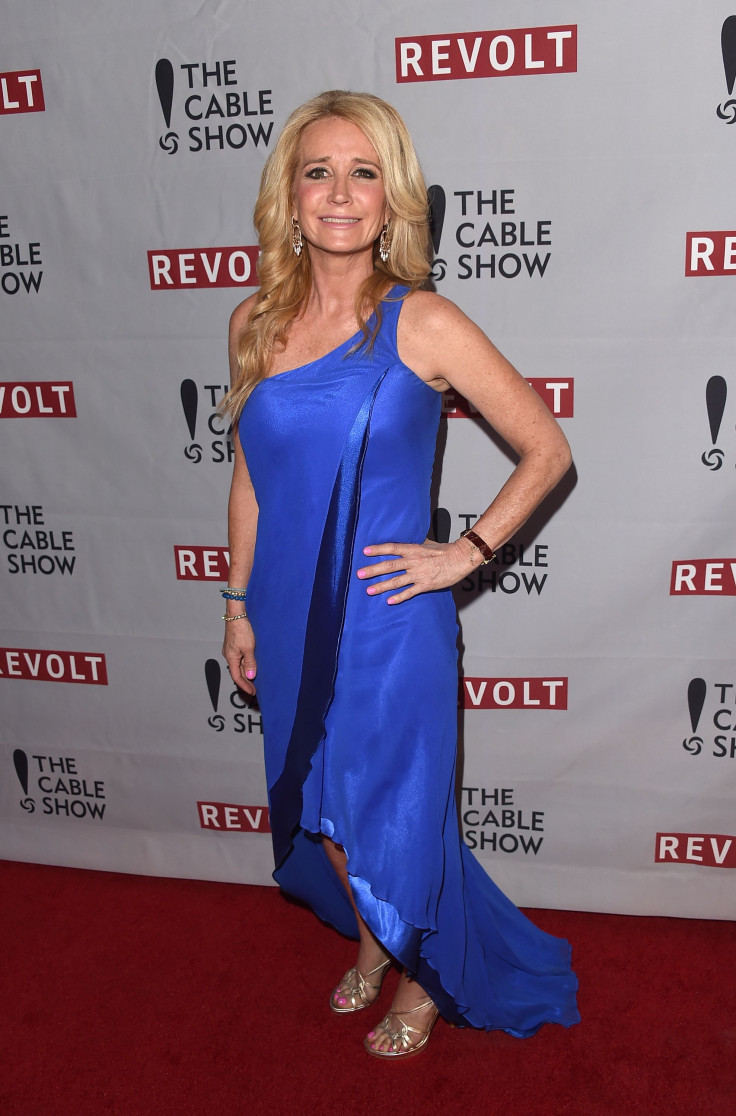 Days after her April 16 arrest, sources close to production of "The Real Housewives of Beverly Hills" are buzzing about the state of Kim Richards' sobriety. As was reported, she was taken into custody after local police got a call from the Beverly Hills Hotel regarding a drunken female guest causing a scene outside the Polo Lounge. Richards was arrested after officers forcibly removed her from a restroom inside the hotel.
According to TMZ, crew members say the 50-year-old reality TV figure has been drinking for quite some time, despite her claims to the contrary throughout Season 5. The site's sources say Richards would frequently show up sober, vanish into a bathroom and return seemingly under the influence. Fellow "Housewives," with the exception of Lisa Rinna and Eileen Davidson, learned to turn the other cheek to her drinking to avoid arguments. The rookie "RHOBH" cast members -- Lisa Rinna and Eileen Davidson -- dared to ask questions, which viewers saw play out before Bravo's cameras.
Other sources say that although Richards did fall off the wagon, she had more control over her addiction this season than in previous ones. They allege that she began drinking heavily again shortly after a Halloween 2014 incident. As TMZ reported, Richards' dog, Kingsley, bit her niece Alexia Umansky. The bite left the teen with a bone infection that landed her in the hospital for close to a week, although Richards denies it was that severe. A trainer was reportedly sent to her house to assess her dog's behavior after word got out about the attack. Upon his arrival, he found the woman so inebriated that he was forced to help put her to bed.
The incident was the last straw for sister Kyle Richards, who was already having problems with Kim. At the time the "RHOBH" reunion special was filmed the pair had not spoken for several months and, upon its conclusion, thought it best to continue that way.
Since her arrest, multiple sites have claimed that NBC Universal executives are discussing cutting Richards from the show. They fear that she is a liability now that she's drinking and aren't interested in having her return unless she's willing to seek treatment again. According to Mirror, no decision has been reached at this time as filming is still months away.
Richards has not spoken out about her arrest. Her co-stars have, however, offered messages of love and support to her and her family via Twitter.
© Copyright IBTimes 2023. All rights reserved.