'Real Housewives Of Beverly Hills' Star Yolanda Foster Settles Into New Apartment After David Foster Divorce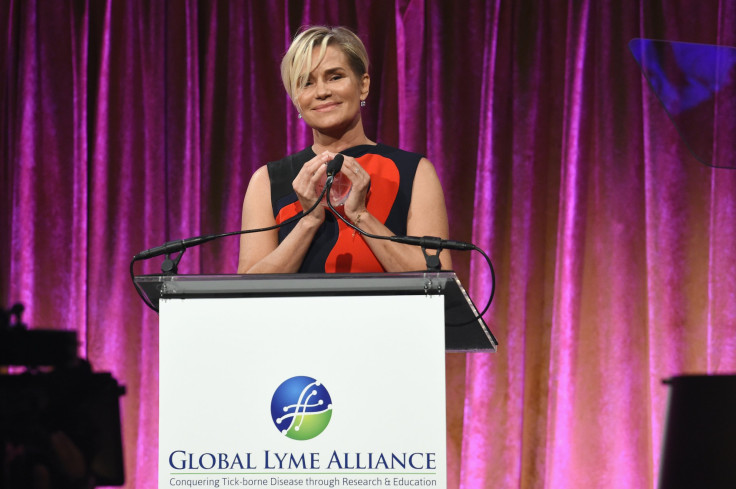 Yolanda Foster is ready to turn the page to a different chapter in her life, starting with a new place to live. Until recently, the star of Bravo's "The Real Housewives of Beverly Hills" was living in estranged husband David Foster's Los Angeles condo where she was focusing on her Lyme disease treatment. Now, the former supermodel has moved into an apartment of her own and is hopeful for the future.
According to Us Weekly, Yolanda, 51, posted about her new home in a recent Bravo TV blog. She revealed to fans that it was the start of "a new week, a new chapter." The mother of three went on to say she had been keeping busy with unpacking, adding that the transition was going to be a slow one. Still, Yolanda remained positive about her situation. She told fans she was "beyond blessed" and was dedicating herself to her children and making her new apartment feel like home.
"Time to get back to my boxes...I know it's going to be a slow process, but I can't wait to make this new space feel like a happy home," she wrote. "In the meantime I continue to stay focused on my children. Having make great strides in the past six months, I remain hopeful and determined for a healthy future with love, light, and gratitude in my heart, because I am beyond blessed after all..."
Although her divorce from David, 66, whom she was married to for four years, will not play out on Season 6 of "RHOBH," Yolanda's Lyme disease battle is a major focal point. During Season 6, episode 2 she allowed co-stars Lisa Rinna and Eileen Davidson to come visit her at David's condo. During the visit the ladies were given a tour of the home, which included a peek into Yolanda's medicine closet. Both Lisa, 52, and Eileen, 56, were completely shocked to see the amount of vitamins and medications Yolanda had been taking. Their shock grew as they sat down with their castmate and friend, whom both noted did not look well.
Yolanda and David announced their split Dec. 1. The pair released a joint statement to Entertainment Tonight (ET) in which they shared the shocking news. The statement claimed they had decided to separate despite having "nine beautiful, joyous years together." The estranged couple went on to say that they did their best to stay together, but ultimately decided divorce was the best option for them. Yolanda and David gave no definitive reason for their divorce, but the reality star later hinted that her illness was a contributing factor.
© Copyright IBTimes 2023. All rights reserved.