Real Madrid Transfer News: Bale, Cavani, Suarez Latest To Bernabeu? Higuain To Juventus, Arsenal?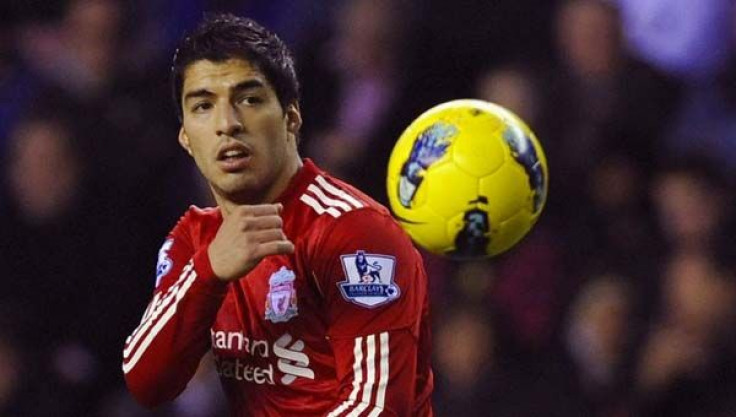 A disappointing 2012-13 campaign will have Real Madrid throwing their weight and money around during this summer's transfer market.
In a report from the Sunday Times, Bernabeu officials are prepared to shatter the world transfer fee record and offer Tottenham £85 million for sensational midfielder Gareth Bale. That same report points out the addition of Bale, and possibly Luis Suarez, would give Los Blancos a heart stopping quarter-billion front line along with Cristiano Ronaldo and Karim Benzema.
Bale's superb play for the Spur nearly lifted the club to Champions League, but the lack of qualification may have sealed his fate at White Hart Lane.
However, prying Bale from Tottenham won't be easy, with club officials reportedly planning to tell the Welshman he will not be sold no matter the amount, according to the Telegraph.
Madrid president Florentino Perez lost out to Barcelona in the Neymar bidding, and another failure to team Ronaldo with top talent may not sit well with fans or the Portuguese star.
Perez could offer as much as £40 million for the troubled Suarez, who has expressed an interest in moving on from Liverpool and the Premier League. A suspension for biting will cost him some matches early next season, but Suarez still remains one of the marquee names on the transfer market for teams like Atletico Madrid and Manchester City.
Still in his prime at 26 years old, Suarez was second in the EPL with 23 goals this season, his highest total since the 35 goals he scored with Ajax in the 2009-10 season.
The Guardian also reported Friday that Liverpool would only part with Suarez for £50 million.
Bernabeu officials are also interested in Napoli superstar Edinson Cavani, who according to the Daily Mail is waiting on Real to make an offer before speaking to Manchester City. Cavani has scored a combined 78 goals in Serie A play for Napoli over the last three seasons, and has the potential to make Ronaldo twice as dangerous with defenses forced to stop both players.
All of these signings will have to be offset by at least one major sale, even if that means the loss of Argentine striker Gonzalo Higuain.
Juventus and Arsenal have reportedly expressed a desire to sign the player who's recorded 107 goals in 187 appearances since joining Madrid in 2007, but whether he heads to England or Italy, Higuain has conceded his time is over in Spain.
"I am leaving Real Madrid, the decision has been made, I feel the time is right and I want a change of scenery," Higuain said to the Daily Mail Saturday after Madrid's 4-2 win against Osasuna.
"I have not decided where I will go, but the club already know that I want to go. It was my decision.
"I feel that this is the end of my cycle here. I came here for £10 million and I am leaving for more."
Higuain is correct about his market value. He is signed until 2016, and his fee could reside in the £30 to £33 million range.
© Copyright IBTimes 2023. All rights reserved.