Real Madrid Transfer News: Cristiano Ronaldo, Iker Casillas Out? Robin Van Persie, David De Gea In?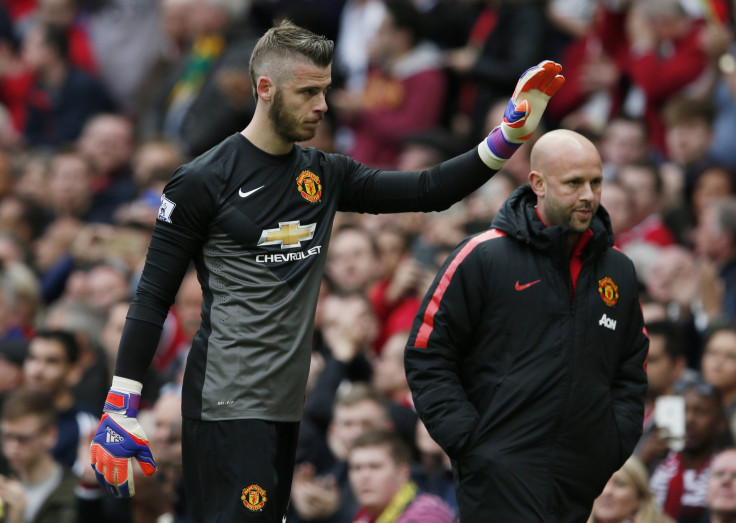 At the end of last season, it appeared unlikely that David de Gea would be returning to Manchester United's Carrington training complex to begin preparations for the new campaign in the shirt of the Premier League giants. But that was the situation on Monday as the Spanish goalkeeper joined up for pre-season training in Manchester, with the standoff over his long-mooted transfer to Real Madrid continuing.
Real Madrid have been chasing the 24-year-old, who has a year remaining on his Old Trafford contract and is thought to be keen on a return to the Spanish capital. Yet United are hugely reluctant to part with a player who has been exceptional for the past two seasons, and negotiations have hit an impasse. According to The Guardian, United are now unwilling to sell unless Real Madrid allow defender Sergio Ramos to move in the other direction. United have already had a bid rejected for the experienced defender.
The goalkeeping situation at Real Madrid remains up in the air, with the futures of Iker Casillas and Keylor Navas also still to be decided. Reports on Monday suggested that Porto were closing in on Casillas, but Madrid-based sports daily AS has stated that, while there is an offer and the 34-year-old is happy to move, Madrid haven't agreed to the terms of the transfer. The article claims that Porto want Madrid to continue to pay 100 percent of the World Cup winner's huge salary.
An even bigger name has also rumored to potentially be on the way out of Real Madrid this summer. Cristiano Ronaldo has been linked strongly with a €125 million transfer to Paris Saint-Germain and that speculation picked up again last week when it was revealed that PSG's Financial Fair Play restrictions would be lifted. During an interview with SNTV, Ronaldo suggested he was happy to remain at the Bernabeu.
"Real Madrid is the biggest club in the world," he said. "It's always a challenge to be there and I will love it to work with [Benitez} and let's see if we win some important titles. "I'm quite confident and I look forward to that."
However, Ronaldo then got up and walked out of the interview when a question about his contract with Real Madrid was raised. Whether that was due to the Portuguese star's unhappiness with the question or that the interview was going on longer than he desired, however, is not clear.
<iframe width="560" height="315" src="https://www.youtube.com/embed/hcwWJe2yX2w" frameborder="0" allowfullscreen></iframe>
Another reported cause of tension between Ronaldo and Real Madrid is Benitez's supposed desire to use the 30-year-old in a central striker role. AS reports that if he cannot be persuaded to move in from the flank then a new striker will be sought in the transfer market. And Robin van Persie is the unlikely name floated as being on Real Madrid's radar.
Manchester United are thought to be open to the 31-year-old leaving this summer after two seasons disrupted by injuries and declining performances. Over the weekend it was widely reported that the Netherlands international had agreed terms with Turkish side Fenerbahce, although those claims have since been downplayed by his agent. While Real Madrid could doubtless make a tempting offer, his current salary means there may be more economically astute options out there than a player whose best years appear behind him.
© Copyright IBTimes 2023. All rights reserved.