Real Madrid Transfer News: Cristiano Ronaldo, David De Gea, Sergio Ramos And More Involved In Latest Speculation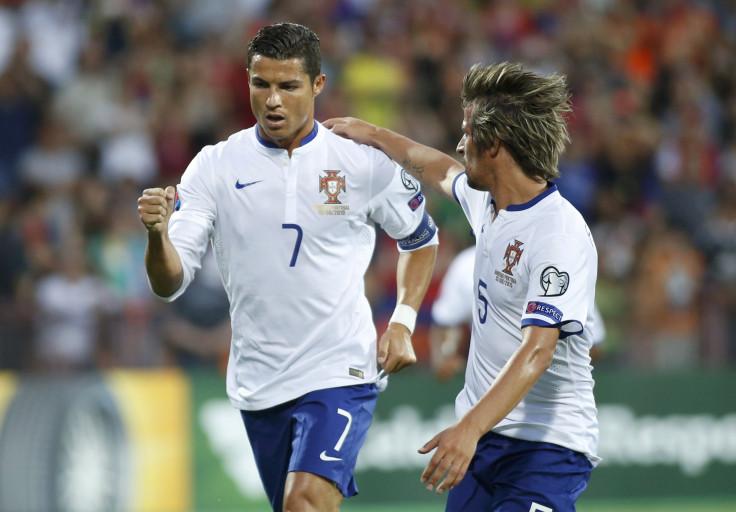 As one former Manchester United star commits his immediate future to Real Madrid, the two European giants continue to be locked in negotiations involving two Spain internationals potentially moving in opposite directions.
In a summer that has already seen much upheaval at the Bernabeu, with Rafa Benitez replacing Carlo Ancelotti, there has been plenty of speculation that the team's key man since joining from Manchester United six years ago could be on the move. Cristiano Ronaldo had made his support for Ancelotti clear before his departure, sparking rumors of unrest and of Paris Saint-Germain waiting in the wings with a world-record bid. However, the 30-year-old has now broken his silence by talking to Portuguese publication A Bola in order to confirm that he intends to stay at Real Madrid, where he is under contract until 2018.
"I have not spoken to anyone in the press in recent times; I'm only speaking to A Bola now to reaffirm that news reports that have sought to create conflicts between me and Real Madrid are absolutely false," he said. "I am very happy at the club and very focused and confident in a new season full of successes. I repeat once again that I am in the best club in the world and I want to win again."
There continues to be plenty of activity between Real Madrid and Ronaldo's former club, however. Madrid's primary business this summer is attempting to finalize a transfer for Manchester United goalkeeper David de Gea that has long been in the works.
Marca, a publication with close ties to Real Madrid, has reported that an end to the saga could be in sight, possible as early as this week. Yet there would appear to be plenty of obstacles remaining, despite De Gea's much-reported desire to return to the Spanish capital and the fact he has just a year remaining on his contract.
United are determined to play hardball, even if they accept his departure as inevitable, and they could test Madrid's desire to get their man by demanding a record fee for a goalkeeper, in excess of the €53 million paid for Gianluigi Buffon in 2001.
But any deal is also complicated by the Premier League club's interest in Real Madrid defender Sergio Ramos. With the relationship between club and player already having disintegrated over failed negotiations to extend a contract that is entering its final two years, Sky Sports are now reporting that Ramos has made it clear to Madrid that he wants to move on and that he wants to do so to Manchester United. However, Madrid are already thought to have rejected a €40 million bid from Old Trafford.
Still, there are plenty of reports that Real Madrid are already lining up potential replacements for Ramos at center-back. One of the players to have been linked is Valencia's Germany international Shkodran Mustafi. And the 23-year-old has revealed that he is flattered with the reported interest.
"At the moment I'm on holiday, but who wouldn't be happy that Madrid express an interest for you," he said, according to Madrid sports daily AS. "This is a result of hard work."
AS further reports that Mustafi's agent has confirmed interest from the Bernabeu, although Real Madrid's primary target is his teammate Nicolas Otamendi, who interestingly has also been strongly linked with Manchester United.
© Copyright IBTimes 2023. All rights reserved.