Real Madrid Transfer News: Radamel Falcao To Help Form World's Deadliest Attack? Cech And Varane Swap Move On the Cards?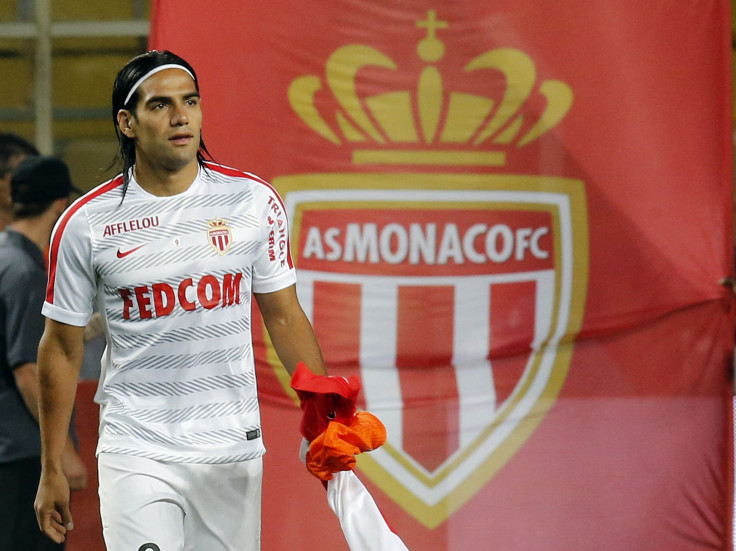 Already with the two most expensive players in history, Cristiano Ronaldo and Gareth Bale, Real Madrid's latest big-money transfer for Colombian world Cup star James Rodríguez gave them an attack that is the envy of almost every other club in the world. But for a club that has rediscovered its lust for compiling an unparalleled collection of the world's finest players, it may not yet be enough. A front four of Ronaldo, Rodríguez, Bale and Karim Benzema may be mouth-watering, but there is continued speculation that Monaco's Radamel Falcao will complete a transfer to the Bernabeu before the close of the transfer window.
The link between Real Madrid and Falcao is nothing new, with Los Blancos seen as a possible destination for the Colombian striker before he left local rivals Atlético for €60 million a year ago. With a move between the two Madrid clubs thought to be politically unviable, Monaco has been seen by many as simply a staging post for Falcao before becoming a Real Madrid player. That notion came into sharp focus again last week when it was reported that Liverpool's inquiry for the player had been met by Monaco informing them that he was already on the verge of joining the European champions.
After missing the second half of last season and the World Cup, Falcao is now on the comeback trail from a serious knee injury and came off the bench to score a penalty in Monaco's Ligue 1 opener against Lorient on Sunday. Despite his participation in that match, Falcao's father has hinted that he won't be a Monaco player for much longer.
"I can't rule out that my son might leave," Radamel Garcia said, according to the Daily Mirror. "But the only thing I can say is that, for now, he has a contract with Monaco."
The big news involving Real Madrid in recent days, however, has concerned those trying to prevent goals going in at the Bernabeu. The goalkeeping situation at the Bernabeu has been complicated for the past 18 months since Diego López arrived and usurped club captain and icon Iker Casillas as the No.1. Keylor Navas's signing from Levante this summer further muddied the waters and has now led to López leaving for Italian giants AC Milan.
That may not yet be the end of the upheaval. Speculation has continued that Casillas may not be sticking around, while the club has been linked with a move for Chelsea stopper Petr Cech. Like Madrid, Chelsea are faced with a situation of having two goalkeepers with the stature of a No.1, following the return of Thibaut Courtois from three seasons on loan with Atlético Madrid. While Chelsea manager Jose Mourinho remains noncommittal on who will be first-choice, Courtois was adamant that he would only return to Stamford Bridge if he was the chosen one. The Times believes Madrid are keen to take advantage of the situation and have already made an inquiry for the 32-year-old Cech.
Such talk has prompted a report from the Daily Express that Chelsea will use Madrid's interest in Cech to try and push through a transfer for defender Raphaël Varane. Mourinho is a known fan of the young France international after his time managing at the Bernabeu and has frequently been linked with a move to bring him to Stamford Bridge. Madrid will doubtless be hugely reluctant to lose a player who has shown himself to be one of the world's finest young defenders, however.
© Copyright IBTimes 2023. All rights reserved.