'Real Problem' As COVID-19 Patients Also Get Infected With Dengue In Philippines
KEY POINTS
Up to 10 dengue and COVID-19 co-infection cases were reported in the Philippine province of Cavite earlier this year
The coronavirus can co-infect with any disease, according to a health official
Dengue cases reported in the Philippines during the first half of 2022 are 83% higher compared to cases reported in the same period last year
Doctors in the Philippines have warned that COVID-19 and dengue co-infections are possible following reports of patients in the Southeast Asian nation testing positive for both illnesses at the same time.
"It is possible for someone to be unlucky and catch dengue, only to also be struck with COVID," said Dr. Voltaire Guadalupe, the head of the Philippine Department of Health's (DOH) disaster risk reduction and health management in the Calabarzon region, according to ABS-CBN News.
"This will be a real problem... the treatment will be for both," Guadalupe explained.
Dengue is a mosquito-borne viral disease that causes high fever and flu-like symptoms such as vomiting and headache, according to the Mayo Clinic. The coronavirus can also result in some flu-like symptoms, such as fever, cough and shortness of breath, the CDC noted.
Earlier this year, up to 10 people tested positive for both dengue and COVID-19 in Tanza, a municipality located in the Philippine province of Cavite, according to ABS-CBN News. All of the cases were isolated.
Patients in the area who are exhibiting influenza symptoms like fever, cough and runny nose are reportedly required to undergo tests for both the coronavirus and dengue.
A patient's illness must be determined as a COVID-19 and dengue co-infection or just the latter once they are admissible, said Dr. Ruth Punzalan, a Tanza municipal health officer. This is so that hospitals know what protocol to follow, including whether the patient would be placed in the dengue ward, coronavirus ward or clean ward, according to the doctor.
COVID-19 can be superimposed on any disease, the DOH official said.
Around 65,190 dengue cases were reported in the Philippines between January 1 and July 2, an 83% increase compared to cases reported in the same period last year, according to the DOH.
A total of 3,752,534 COVID-19 cases and 60,683 virus-related deaths have been recorded in the country, publicly-available government data showed.
A 62-year-old woman in the northern part of the Philippines became the nation's first reported COVID-19 and dengue co-infection case in August 2020, according to a study published by the National Center for Biotechnology Information.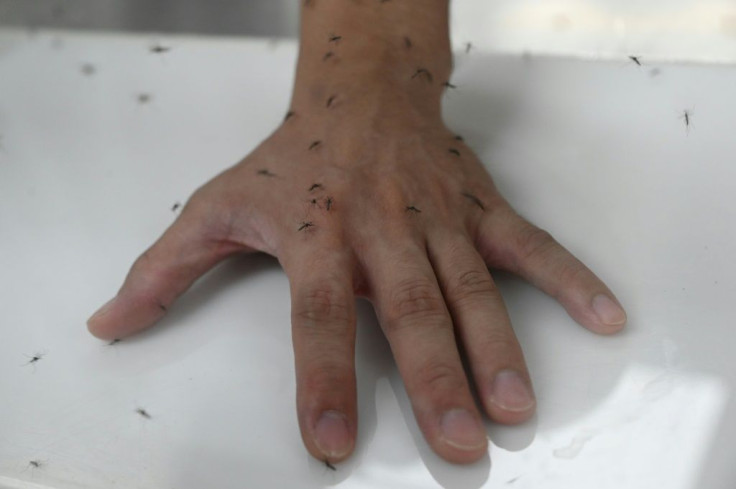 © Copyright IBTimes 2022. All rights reserved.
FOLLOW MORE IBT NEWS ON THE BELOW CHANNELS