Reese Witherspoon's Daughter Ava In Hospital After Failing To Hop Over Rain Puddle [Photo]
Reese Witherspoon's daughter Ava Phillippe shared a photo of herself from a hospital, informing her one million followers on Instagram that she failed to hop over a "very large" rain puddle in heels.
"Starting the new year off with a bang...well, more like a *pop*...in my ankle," she captioned the photo shared over the weekend. "All because my clumsy self tried to hop over a (very large) rain puddle in heels."
Phillippe, 23, further mentioned how "blessed" she is feeling because of her friend named Jaden Sanders, who was with her throughout the hospital procedure. "[Sanders] She seriously kept me giggling for all the hours we waited & only left my side once to go get us some cozy, dry clothes. Love you, J."
She also joked about adding "be gentler" with her body to the New Year's resolution list. Phillippe encouraged her followers to share their New Year's resolutions in the comments, noting she would love to read them while keeping her ankle propped up in bed.
"Wishing peace, love, & good health for all of you in 2023," she concluded her post.
In the photo shared on Instagram, Phillippe can be seen wearing a green outfit while sitting in the hospital and posing for the camera. The photo also featured those black high heel shoes that caused the injury.
Sanders commented on the post, "No one else I'd rather people watch with in the ER for 5 hours." The comments section was flooded with get well soon messages and others sharing their New Year resolutions.
Witherspoon shares the 23-year-old daughter with ex-husband, actor Ryan Phillippe. The former couple was married from 1999 to 2008. They also share a 19-year-old son named Deacon.
The 46-year-old actress went on to marry Jim Toth in 2011, and the couple shares a 10-year-old son named Tennessee James Toth.
Last year, Witherspoon opened up about fans comparing her and Ava on social media, pointing out how the mother and daughter look alike. However, the actress doesn't completely agree with her fans.
Aside from that, the actress also shared that she has established a "different relationship" with all three kids, considering they are of different ages.
"You're managing them a lot when they're little and it's very physical," the actress said. "And then it's more emotional support. And suggestions, not telling them what to do when they get a little bit older."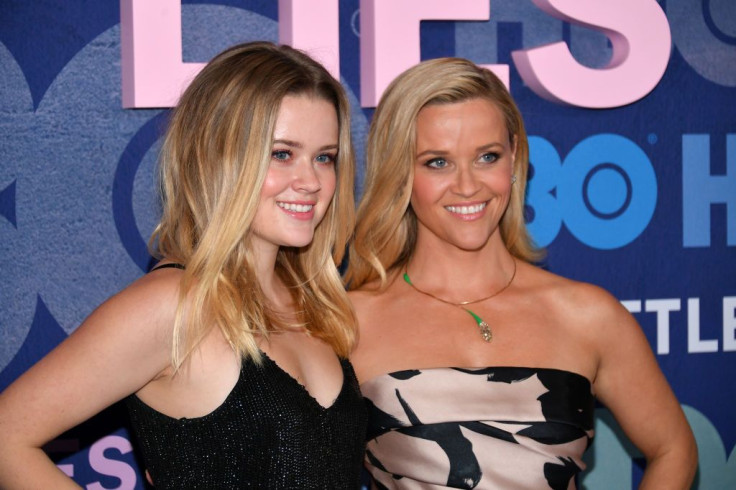 © Copyright IBTimes 2023. All rights reserved.