'Reign' Season 4 Spoilers: 3 Things We Learned About The CW Series From Watching The New Promo [VIDEO]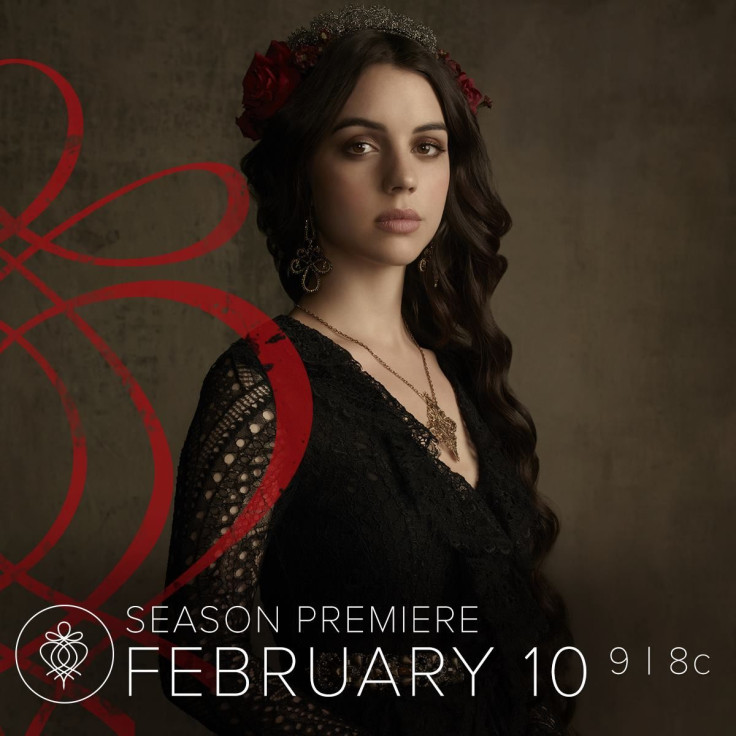 The CW has released a new trailer of "Reign" Season 4. It heavily features two fierce queens – Mary (Adelaide Kane), Queen of Scots, and Elizabeth (Rachel Skarsten), queen of England.
Here are three spoilers we learned from the video:
1. Only One Queen Will Be Left Standing
Mary hasn't forgotten that Elizabeth beheaded her trusty lady-in-waiting, Lola (Anna Popplewell). Similarly, Elizabeth hasn't forgotten that her cousin planned to assassinate her. Although "Reign" has been pitting the two queens against each other for a long time, this is the first time that they will try to kill each other. It's obvious that only one queen will be left standing towards the end of the series. We're hoping it's Mary.
Of course, Catherine (Megan Follows) is quick to support Mary in her thirst for vengeance. The French queen will encourage any assassination plot!
2. Mary Will Do Anything For Power
Mary is now seriously eyeing the English throne. It's a good thing that Season 4 introduces her second husband, Lord Darnely (Will Kemp), since he has a rightful claim to Elizabeth's throne. Together, the power couple will have two countries, England and Scotland, by their side.
Season 4 will also show Mary's son and third husband. It will be interesting to see Kane's fiery character embrace motherhood.
3. Elizabeth Knows That There's A Larger Game Being Played
Can queens do anything they want? Not really. As Elizabeth rightfully points out, they are just pawns in a much larger game.
Last season ended with Lola's execution after she failed to kill Elizabeth. The cunning John Knox (Jonathan Goad) has tricked Lola into believing that Mary wanted her cousin dead. In the French court, Princess Claude (Rose Williams) was busy picking out a wedding dress when her fiancé, Leith (Jonathan Keltz), was bleeding to death in the snow.
"Reign" Season 4 premieres Friday, Feb. 10 at 9 p.m. EST on The CW. The final season consists of 16 episodes.
© Copyright IBTimes 2023. All rights reserved.