Remembering Nora Ephron: A Look Back At The Talented Writer's Professional Highlights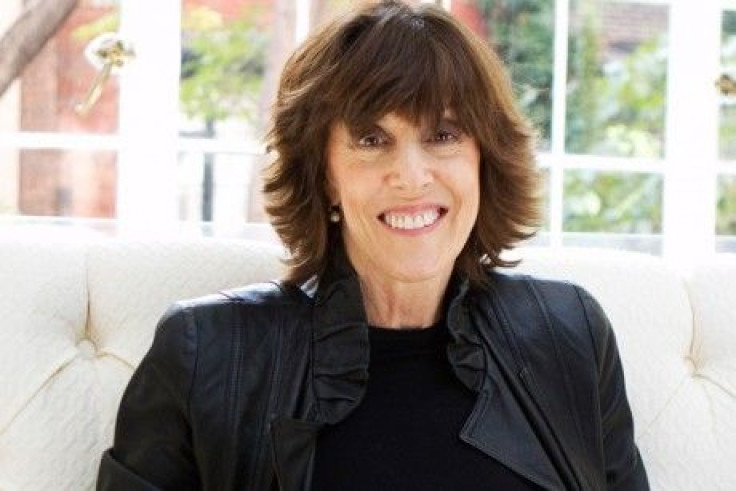 News of Nora Ephron's passing on Tuesday has brought renewed attention to her remarkable life and work. Ephron's astonishing career as a journalist, author, screenwriter, and playwright, which began in the 1960's, was an inspiration to ambitious women everywhere. Ephron was a true pioneer, helping to pave the path for women in film at a time when female screenwriters and directors had been marginalized.
Ephron fashioned witty female characters with edge for both the stage and screen. The brain behind notable Hollywood classics like When Harry met Sally and Sleepless in Seattle, Ephron made a name for herself as a creative innovator across multiple platforms.
Here's a look back at some of Ephron's most notable career highlights.
1960's: During a New York newspaper strike, Ephron starts her own mock outlet that spoofs the tone of contemporary journalism. This catches the attention of Dorothy Schiff, who takes notice of the young writer's talent. The New York Post publisher hires her to write for the publication, where she first makes a name for herself.
1972: Ephron pens the satirical essay A Few Words About Breasts, in which she shares her own physical insecurities and explores the cultural fascination with women's breasts. The piece, which appears in Esquire, puts her on the map as an essayist. Her uniquely humorous musings go on to appear in The New York Times and New York Magazine.
1983: Silkwood, a biographical film based on the life power plant worker Karen Silkwood, is released. Written by Ephron and Alice Arlen, the Oscar nominated screenplay earns widespread critical praise. Directed by Mike Nichols, the film features standout performances from Meryl Streep, Kurt Russell, and Cher. Ephron earns her first Oscar nomination for Best Screenplay.
That same year, she releases the semi-autobiographical novel Heartburn, based on her rocky marriage to Carl Bernstein.
1986: A film version of Heartburn, starring Meryl Streep and Jack Nicholson, debuts. It marks Ephron's first collaboration with director Mike Nichols. Her bittersweet screenplay offers insights into her personal woes.
1989: When Harry Met Sally debuts, and is nearly an instant classic. Ephron earns her second Oscar nomination for the quotable gem. Frequently featured on Best Of film lists, the quirky romantic comedy is consistently praised for its accurate depiction of male/female relationships.
1993: Sleepless In Seattle, for which Ephron receives her third Oscar nomination for Best Screenplay, premieres to critical raves. Inspired by the 1957 tearjerker An Affair to Remember, the film stars Tom Hanks and Meg Ryan.
It's easily the hippest, frankest and funniest date movie around, writes Peter Travers of Rolling Stone.
1994: Women In Film, an organization that works to assure women in entertainment reach their highest level of potential, presents Ephron with the coveted Crystal Award for her contributions to the film industry.
1996: Ephron directs Michael. Though the film, starring John Travolta, receives mostly negative reviews, it generates enormous box office revenue.
1998: Hoping to recapture the undeniable chemistry between Tom Hanks and Meg Ryan in Sleepless In Seattle, Ephron reunites with the actors for You've Got Mail. She succeeds, and the film is a global box office hit. Ephron serves as both writer and director.
2002: Her play Love, Loss, and What I Wore premiers at the Bridgehampton Community House. It later runs off-Broadway and wins the Drama Desk Award for Unique Theater Going Experience.
2006: Ephron's book I Feel Bad About My Neck is released. Comprised of a number of essays, it candidly illustrates such topics as menopause and the perils of aging.
The fact that she is 65 gives Ms. Ephron unavoidable subjects for contemplation: age, loss and vanity. None are automatically delightful, wrote Janet Maslin of The New York Times. But she retains an uncanny ability to sound like your best friend, whoever you are, even when she is describing the death of her own best friend in a sobering piece called Considering the Alternative.
2009: Julie & Julia, Ephron's final film, is released. Based on the life of Julia Child, the film once again pairs the writer/director with Meryl Streep. Receiving mixed to positive reviews, the film becomes a hit both domestically as well as overseas.
Though no official memorial service has yet been announced, friends of Ephron have been paying tribute to the beloved writer. Actors such as Billy Crystal, Nicole Kidman, and Tom Hanks have released statements mourning Ephron's death, and Barbara Walters remembered her on Wednesday's episode of The View.
© Copyright IBTimes 2023. All rights reserved.