Republican Congressman Who Refused To Wear Mask Tests Positive For Coronavirus
KEY POINTS
Republican Rep. Louie Gohmert tested positive for coronavirus during the White House's screening ahead of a planned flight to Texas alongside President Trump
Gohmert's staff on Capitol Hill are scheduled to be tested soon, along with Attorney General William Barr, who was seen in close contact with a maskless Gohmert during Barr's hearing with the House Judiciary Committee
Gohmert is among a handful of Congressional Republicans who have refused to wear masks, drawing the ire of some colleagues from across the aisle
U.S. Rep. Louie Gohmert, R-Texas, has tested positive for coronavirus ion Wednesday ahead of scheduled flight to Texas alongside President Donald Trump.
Gohmert tested positive as part of the White House's pre-screening test ahead of Thursday's flight. He reportedly returned to his office in the Capitol to inform his staff, all of whom are scheduled to be tested in the coming days. He was also in attendance at Tuesday's House Judiciary Hearing with Attorney General William Barr and seen walking around without a mask and interacting with colleagues in close contact.
Justice Department spokesperson Kerri Kupec said Barr would be tested later on Wednesday as a precaution.
Gohmert is one of the few members of Congress who has made a point of not regularly wearing a mask at Capitol Hill during the coronavirus pandemic. The Texas Republican has also been seen ignoring social distancing guidelines while working in the Capitol. His obstinance appears to have gotten under the skin of some his Democrat colleagues.
"I'm so sorry for him," House Speaker Nancy Pelosi told reporters. "But I'm also sorry my members are concerned because he has been showing up at meetings without a mask and making a thing of it. Hopefully now he will look after his health, and others."
House Democratic Caucus Chair Hakeem Jeffries took it a step further, saying Gohmert and other Republicans' refusal to wear masks may be rooted in the example set by President Trump.
"I'm concerned about the irresponsible behavior of many of the Republicans who have chosen to consistently flout well-established public health guidance, perhaps out of fealty to their boss, Donald Trump, who is the head of the anti-mask movement in America," Jeffries said during a Wednesday press conference. "That's a concern."
Gohmert has displayed a dismissive attitude towards coronavirus in the past because of the high number of tests he said he was receiving. He said because the tests kept coming up negative, there was no issue with having close interaction with colleagues who also tested negative and would not wear a mask unless he or a colleague tested positive.
"I don't have the coronavirus, turns out ... I've never had it," Gohmert said in a June interview. "But if I get it, you'll never see me without a mask."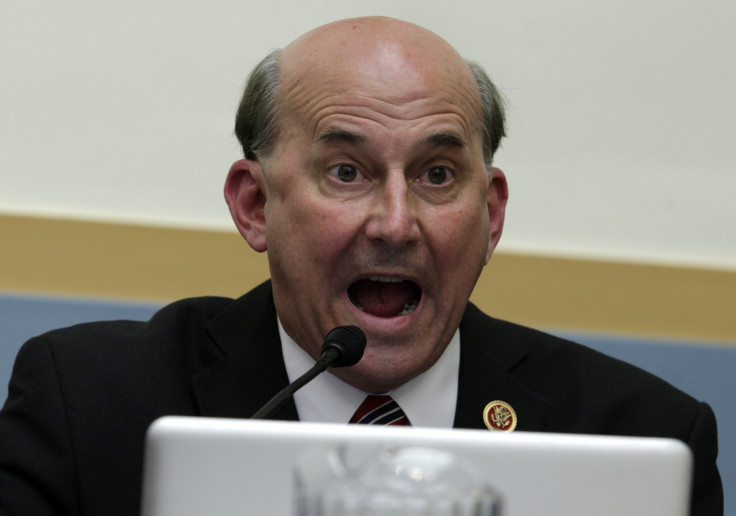 © Copyright IBTimes 2023. All rights reserved.