Republicans' Mass Shooting Response Focuses Not On Gun Control But On Mental Health Reform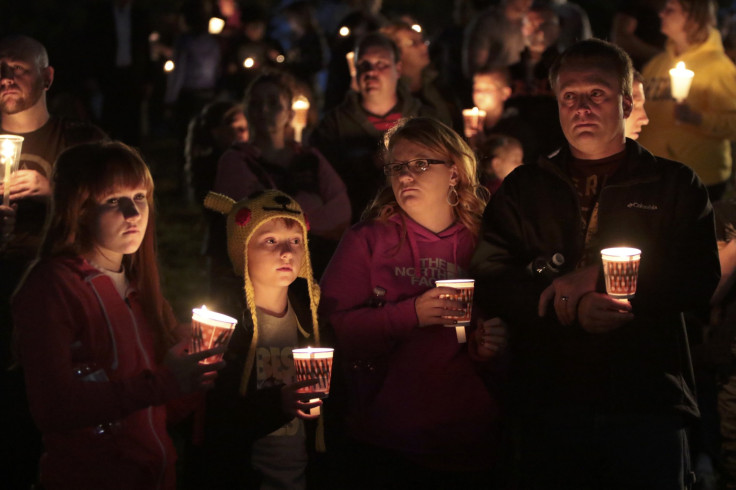 Four years ago, when Adam Lanza opened fire at Sandy Hook Elementary School in Newtown, Connecticut, killing 26 people, Sen. Marco Rubio dismissed calls for increased gun control, instead declaring a need for greater focus on the mentally ill.
"We should look for ways to keep firearms out of the hands of criminals and the mentally ill prone to misusing them, but I oppose legislation that will be used as a vehicle to impose new Second Amendment restrictions on responsible, law-abiding gun owners," Rubio said in a statement a few months after the mass shooting. "We should work to reduce tragic acts of violence by addressing violence at its source, including untreated mental illness, the lack of adequate information-sharing on mental health issues, and the breakdown of the family."
But in the years since, Rubio has not authored a single piece of legislation to expand services for mentally ill people while he has consistently voted against proposed gun restrictions.
This lack of follow-through places Rubio in a crowded camp. In recent years, as mass shootings have become a familiar tragedy in American life, the reactions have generally adhered to a consistent script: Republicans coalesce around the position that guns are not to blame while urging that attention be paid to the dangers posed by failing to treat mental illness. Then they go back to what they were doing before, voting down gun control bills while offering little to follow-through on their calls for increased attention to mental health care.
Texas Sen. Ted Cruz's record is similar to Rubio's when it comes to gun rights and mental health legislation. The only time the two presidential hopefuls have come close to a bill addressing mentally ill people was when they joined a group of 24 cosponsors on an amendment introduced by Chuck Grassley to a gun control bill from Senate Minority Leader Harry Reid. Neither the amendment nor the bill was successful.
Other Republican presidential candidates have similarly offered little in the way of legislation that expands treatment for the mentally ill. Kentucky Sen. Rand Paul has also sponsored no legislation relating to mental illness, and former Governors Jeb Bush and Mike Huckabee are both remembered more for laws protecting the Second Amendment than for mental health initiatives during their tenures.
Mass Shootings in the United States | FindTheBest
Even when Republicans have tried to take action on mental illness legislation, doctors and mental health experts often worry this can do as much harm as good. New Jersey Gov. Chris Christie has been a vocal advocate of addressing gun violence through mental illness reforms. In 2013, 2014 and 2015 Christie vetoed proposed gun control legislation and instead suggested reforms to the state's mental health treatment. His proposals have involved new standards for involuntarily committing patients who are not necessarily dangerous "but whose mental illness, if untreated, could deteriorate to the point of harm."
While some medical experts applaud lawmakers' greater attention to the mental health care system, others worry about potential misguided legislation in the wake of mass shootings. When New York passed a sweeping gun law in early 2013 that required mental health professionals to report patients who they thought were likely to seriously harm themselves or others, many experts objected. Paul Appelbaum, the director of the Division of Law, Ethics and Psychiatry at Columbia University, and Jeffrey Lieberman, former president of the American Psychiatric Association, wrote a piece in the New York Times in January 2013 arguing that targeting mentally ill people as a way to reduce violence "is a strategy fraught with risk."
"People troubled by suicidal or homicidal thoughts might avoid treatment, or be inhibited from speaking frankly about their impulses, if they knew they could be reported to state authorities," they said.
Evidence shows mentally ill people are not usually violent and are far more likely to harm themselves than other people. In fact, some studies have shown that less than 3 percent to 5 percent of U.S. crimes involve someone who struggles from a mental illness. That means the high-profile cases we hear about, including many recent ones where the shooter struggled with their mental health, are not the norm.
But these men also shared another similarity: Many of them purchased their guns legally. The gunman who killed nine people Thursday at Umpqua Community College in Oregon had 13 guns, all of which he or his family members had obtained legally. The gunman at a movie theater in Lafayette, Louisiana, this past summer also legally purchased his gun, as did the shooter at UC Santa Barbara in 2014, and the one in the Aurora, Colorado, movie theater in 2013. The man who killed nine worshipers at Emanuel AME Church in Charleston, South Carolina, in June should not have been able to purchase the gun but did because of a clerical error.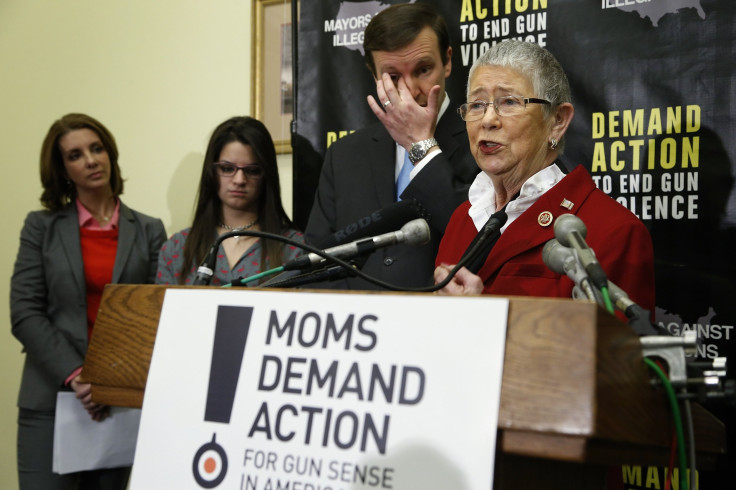 This pattern has generally not been called out by Republicans, who have instead focused on mental health as a cause. This stance reflects basic political realities in the U.S.: For many Republican voters, positions on issues surrounding gun rights serve as a litmus test. Almost all the 2016 Republican presidential candidates hold nearly identical views on the issue, consistently arguing against restrictions on gun ownership. Many of the leading candidates hold A-range grades from the National Rifle Association, which assesses politicians based on how they vote on gun legislation.
Cruz, former Florida Gov. Jeb Bush and former Arkansas Gov. Mike Huckabee all hold A+ ratings from the nonprofit gun rights group, while Rubio, Paul and Sen. Lindsey Graham have received A grades and former Hewlett-Packard CEO Carly Fiorina has a qualified A (since she does not have a legislative record). The NRA has not graded Donald Trump or Ben Carson.
Even the outsider candidates fall in line with the Republican positions on gun rights. After a man shot two journalists on live television in August, Trump said he was opposed to tightening gun laws. "This isn't a gun problem; this is a mental problem," he said on CNN. Trump also released a policy paper last month about protecting Second Amendment rights that included a call to address the country's mental health system.
Fiorina and Carson each criticized President Barack Obama's emotional call to action after the Oregon shooting Thursday. Carson said Thursday in a radio interview with Hugh Hewitt that he worried about increased calls for gun control in the aftermath of the Oregon shooting.
"Obviously there are going to be those calling for gun control, but that happens every time we have one of these incidents. Obviously that's not the issue," Carson said. "The issue is the mentality of these people. And we need to be looking at the mentality of these individuals and seeing if there are any early warning clues that we can gather that will help us as a society be able to identify these people ahead of time."
These talking points espoused by the 2016 Republican field are often similar to those used by the NRA itself. The group, which has a strong political arm and lobbies aggressively, is known for supporting candidates through its political action committee, the National Rifle Association of America Political Victory Fund.
Many of the GOP candidates have received donations from the group -- if not to their current campaigns then to past ones when they ran for the Senate or governorships. Cruz received $9,900 from the NRA during his 2012 Senate campaign and Rubio received $4,950 during his run for the Senate in 2010. Christie got a donation from an NRA lobbyist in 2013 around the time he was also receiving criticism for "shallow" anti-gun-violence proposals after Sandy Hook.
Bush, meanwhile, has several NRA employees and lobbyists among the donors to his presidential campaign and his super PAC, called Right to Rise. John Green, a lobbyist who has lobbied on behalf of the NRA, and his wife, each gave $2,700 to Bush's campaign June 30. Joe Scofield, another lobbyist, gave $2,700 June 18, according to Federal Election Commission filings.
Even when the NRA itself doesn't give money to candidates, the group and its cause can wield significant influence simply through its domination of Republican views. Cruz's main super PAC for his presidential run, for example, was jumpstarted by an $11 million donor named Robert Mercer, who is the CEO of Renaissance Technologies. Mercer is a member of the NRA and has been described as a "hardliner on cultural issues."
Despite the relatively limited progress that has been made on federal legislation around mental health care and gun control in recent years, the latest mass shooting is not likely to change much in either area. The media typically loses interest in the gun control debate not long after each mass shooting, and with the 2016 election approaching quickly, neither Republicans nor Democrats will want to compromise too much and risk losing support from voters who have strong opinions about guns. Obama talked about needing a change during his speech after the Oregon shooting Thursday.
"I hope and pray that I don't have to come out again during my tenure as president to offer my condolences to families in these circumstances," Obama said. "But based on my experience as president, I can't guarantee that. And that's terrible to say. And it can change."
© Copyright IBTimes 2022. All rights reserved.
FOLLOW MORE IBT NEWS ON THE BELOW CHANNELS