Research In Motion = Ctrl + Alt + Delete?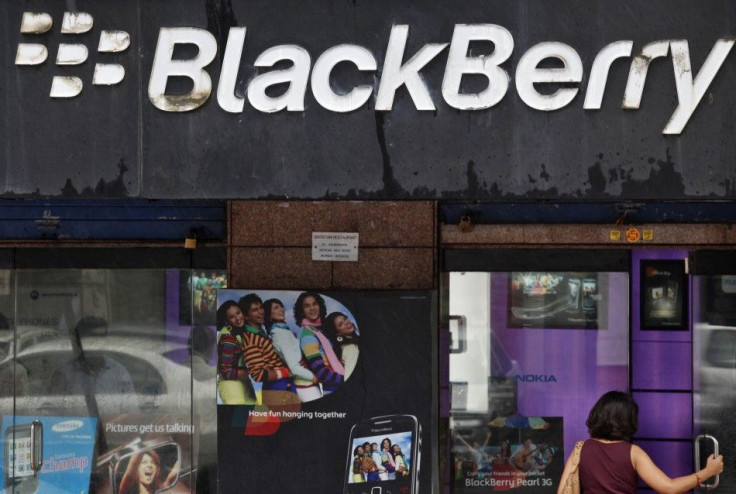 As expected, BlackBerry maker Research In Motion (NASDAQ:RIMM) saw a challenging first quarter, and the same troubles - hardware gap, BB7 delays, competitive headwinds, average selling price pressure - are weighing on its second quarter too.
RIM needs a reboot on multiple levels, but we're clearly not there yet. The new product cycle may help in the Nov. quarter, but we fear a new iPhone and Android holiday launches will limit acceptance of RIM's new products, Oppenheimer analyst Ittai Kidron wrote in a note to clients.
Meanwhile, management is reluctant to make sweeping changes and continues to provide annual guidance at $5.25 to $6.00 that sets expectations when there's nothing to gain.
Bottom line, we see a challenging transition that could last into CY12. We'd stay on the sidelines, cautious of further downside revisions, said Kidron, who has a perform rating on the stock.
Management is confident, but we feel it's better to let the numbers speak for themselves, especially considering that competition is getting harder. We remain on the sidelines, Kidron said.
Susquehanna Financial analyst Jeffrey Fidacaro also agrees and reiterated his negative opinion on shares as he continues to view second half volumes and earnings per share (EPS) at risk.
We have increased concerns regarding the sharp decline quarter-over-quarter in smartphone gross margin, much lower software and other revenue possibly signaling share loss in enterprise, and an accelerated decline in the U.S, Fidacaro wrote.
Further delays in the launch of Blackberry OS7 have resulted in RIM now missing back-to-school programs with the carriers, and the analyst believe the positioning of the new BB7devices at the low-end will continue to leave a void in RIM's roadmap at the high-end in the U.S., where revenue declined 36 percent from last year.
Additionally, the analyst is concerned regarding the announced organizational realignment and headcount reduction while RIM is in the midst of a major product cycle and is cutting-over to two new operating systems.
RIM's new Bold devices (GSM/CDMA) running on the new Blackberry OS 7 software will be delayed until late in the August quarter versus RIM's prior expectation of shipping product by this Summer and importantly, will now miss the Back-to-School season.
Further, RIM expects to update the PlayBook tablet OS software to add the crucial native e-mail support, some video conferencing features, and will coincide with a release of BBM on Android later in the summer.
However, the 4G models of PlayBook, which was expected this summer, have been delayed until the fall. Lastly, with respect to QNX-based smartphones, management reiterated an early calendar year 2012 launch, which Fidacaro expects to be closer to late first half of calendar 2012.
On June 16, Waterloo, Canada-based RIM said it earned $695 million or $1.33 a share for the first quarter, down from $769 million or $1.38 per share in the same quarter last year. Quarterly revenue, however, increased 16 percent to $4.9 billion from $4.2 billion a year-ago.
Street was expecting RIM to earn $1.32 a share on revenue of $5.15 billion, according to analysts polled by Thomson Reuters.
As a percentage of revenue, gross margin decreased to 43.9 percent from 44.2 percent last year.
The company generated about 78 percent of the total revenue from hardware, 20 percent from service, and 2 percent from software and other revenue.
During the quarter, RIM shipped about 13.2 million BlackBerry handheld devices, and about 500,000 BlackBerry Playbook tablets.
RIM also slashed its earnings forecast for fiscal year 2012, but said it expects strong profit growth in the latter part of the year with new product launches and prudent cost management. For the full year 2012, the company now expects earnings, excluding items, in the range of $5.25 to $6.00 a share, lower than its prior expectation of earnings in excess of $7.50 per share. Analysts currently anticipate earnings of $6.29 per share for the year.
Meanwhile, Blaine Carroll, an analyst with Rodman & Renshaw, expressed some confidence on the revised outlook.
We feel that the new guidance of EPS of $5.25-$6.00 represents numbers that the Street can build on with a higher degree of confidence, Carroll said.
Carroll, who maintained market outperform rating on the RIM stock as the analyst believes that the company is well positioned in the market with its existing customer base and the new products will add excitement to the latter part of the year. Carroll has a $45 price target on RIM stock.
However, shares of RIM were down 16 percent to $29.62 in the pre-market hours Friday on Nasdaq on the weaker-than-expected results and slashed forecast.
© Copyright IBTimes 2023. All rights reserved.