'Return To Hogwarts': Emma Watson Gets Emotional As She Meets 'Harry Potter' Co-Stars [Watch]
HBO Max took to Twitter Monday to drop the "Harry Potter 20th Anniversary: Return to Hogwarts" trailer featuring Daniel Radcliffe, Emma Watson, Rupert Grint, and other cast members. Watson, who played Hermione Granger, couldn't hold back her tears as she met her co-stars.
The one-minute, 48 seconds trailer opens with Radcliffe, Watson and Grint laughing. Radcliffe, who played Harry Potter, is shown entering the popular station from where he and other kids in the movie used to start their journey to reach Hogwarts.
Radcliffe says in the background, "Think of a powerful memory, make it the happiest you can remember." Watson, on the other hand, could be seen walking into a grand party and says, "It feels like no time has passed and loads of time has passed," before hugging Tom Felton (who played Draco Malfoy).
Grint, who played Ron Weasley, could be seen sitting alone as he says "I think this is the perfect time to sit down with everyone and reminisce."
Watson gets emotional while having a one-on-one conversation with Grint and says, when things get dark, there is something about "Harry Potter" that makes life richer. Grint replied, "It's a strong bond that we'll always have," before hugging each other.
"Old memories shared. New memories made," HBO Max captioned the video. "Come celebrate the magic when Harry Potter 20th Anniversary: #ReturnToHogwarts arrives on New Year's Day, only on HBO Max."
"Harry Potter" is a series based on British author J. K. Rowling's novels. There are eight movies released in this magical franchise. "Harry Potter and the Philosopher's Stone" was the first movie dropped in 2001 while "Harry Potter and the Deathly Hallows: Part 2" was the last movie released in 2011.
"Harry Potter 20th Anniversary: Return To Hogwarts" will mark the reunion of the cast members from all eight movies. The show is slated to release on Jan. 1 on HBO Max.
On the work front, Radcliffe will be next seen in the movie "The Lost City" while Grint is filming a horror TV series, "Guillermo del Toro Presents 10 After Midnight." Watson was last seen in the movie "Little Women" which was released in 2019.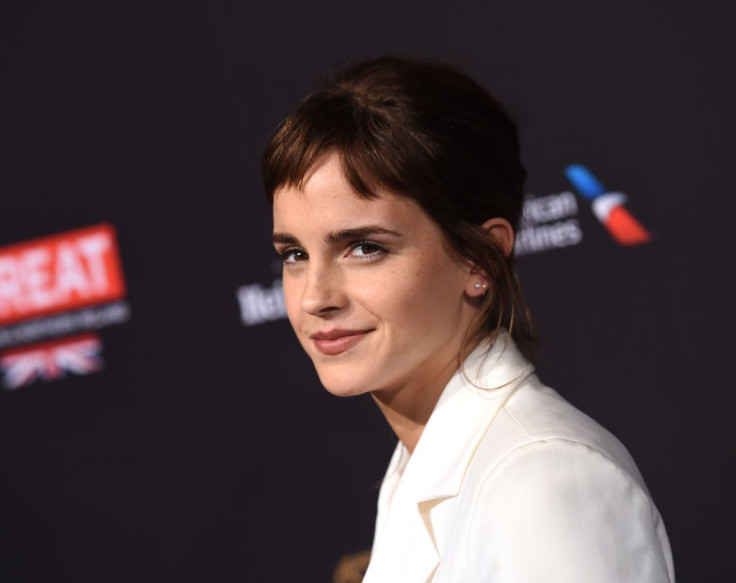 © Copyright IBTimes 2023. All rights reserved.