'Revenge' Series Finale Confirmed: ABC Cancels Drama After Four Seasons; Will Emily Die In Final Episode?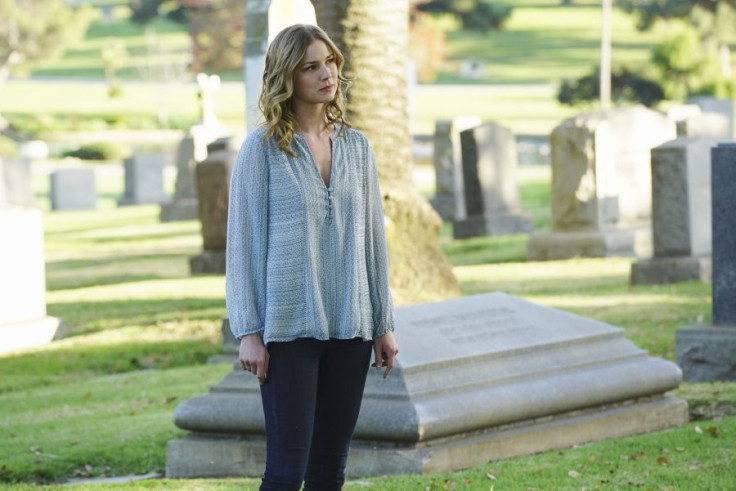 Emily Thorne (Emily VanCamp) is officially retiring her red Sharpie. That's right, everyone's favorite vengeance-seeking drama is coming to an end. It was announced on Wednesday that the current fourth season of the hit ABC series "Revenge" will be its last.
"We can officially tell our fans that this will be the end of the story," executive producer Sunil Nayar announced to Entertainment Weekly. "We've been talking to the network and we all just wanted to make sure that we felt very confident. Now that everybody has seen the finale -- which is fabulous -- everybody understands that as much as we all adore the show, it has hit exactly the mark it needed to end. This is the series finale of 'Revenge' that will be airing in a couple weeks."
The final episode of "Revenge" will air on Sunday, May 10.
Fans of the series weren't entirely surprised to learn of the show's cancellation -- especially after one of its leading ladies suffered a fiery fate. Madeleine Stowe's character, Victoria Grayson, committed suicide by burning Grayson Manor to the ground -- while she was still inside. But the villainous matriarch made it look as though her archnemesis, Emily, was the one who flicked the match, igniting the mansion.
Emily is now behind bars for the murder of her former mother-in-law. But we're more concerned for her life than her time behind bars. After all, Em did quote Confucius in the beginning of the series, stating, "Before you embark on a journey of revenge, dig two graves."
Sure enough, episode 23, the finale of "Revenge," is titled "Two Graves."
Do you think Emily will meet her fate in the series finale of "Revenge"? Sound off in the comment section below with your theories and don't forget to tune in to the upcoming episode of "Revenge" on Sunday, May 3, at 10 p.m. EDT on ABC.
© Copyright IBTimes 2023. All rights reserved.