Review Of Viola Davis Movie 'Custody' From 2016 Tribeca Film Festival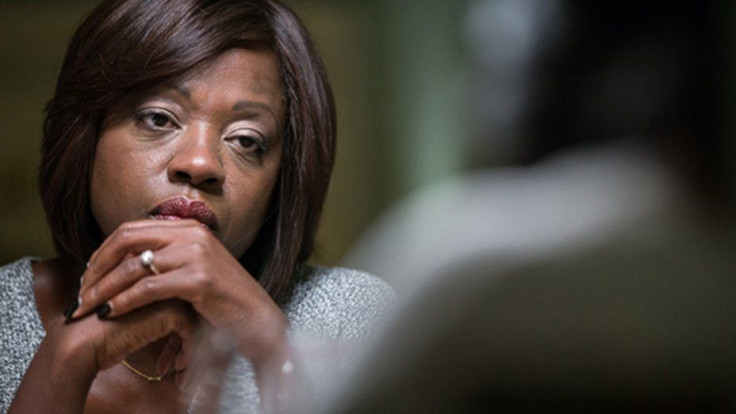 "Custody," which premiered at the Tribeca Film Festival in New York, takes a poignant look at the justice system. The movie is packed with complex characters from different ethnic and socioeconomic backgrounds.
Emmy and Tony winner and Oscar nominee Viola Davis leads the film as Martha Schulman, a New York City family court judge. Tough and unwavering in her faith in the justice system, Martha believes in the law. As with other characters, the movie alternates between Martha's life at home and her career at work. Though she is not battling for custody of her children, like Sara Diaz (played by Catalina Sandino Moreno) she is fighting a different battle.
Sara Diaz is a single mother trying to raise her children the right way in New York City. But matters get out of hand when she tries to discipline her son, David, and he accidentally falls on the edge of a table and gets a concussion. Her fiery temper gets her in trouble when social services starts asking questions and David, along with his younger sister Tia, are taken away.
Now, she must fight to get them back. And all she has is Ally Fisher (Hayden Panettiere) , a young lawyer fresh out of law school. Sara's case is the first she will argue, but it's not the only conflict she has to face.
The film begins with a child who died after she was given back to a drug addict mother. Because of this incident, Sara faces a more challenging battle as she does everything she can to bring her children home. Sympathy for Sara never waivers even though she's made some mistakes as a mother.
"Custody" is a successful film, accurately showing every facet a beleaguered mother encounters when trying to win back custody of their children. Never boring, it leaves no page unturned by the end.
Follow me on Twitter @mariamzzarella
© Copyright IBTimes 2023. All rights reserved.