Revolution Foods' Commitment To Diversity: Implementing Community Cultures We Serve In All We Do
At its core, diversity fosters connections, empathy, greater understanding, drive and purpose.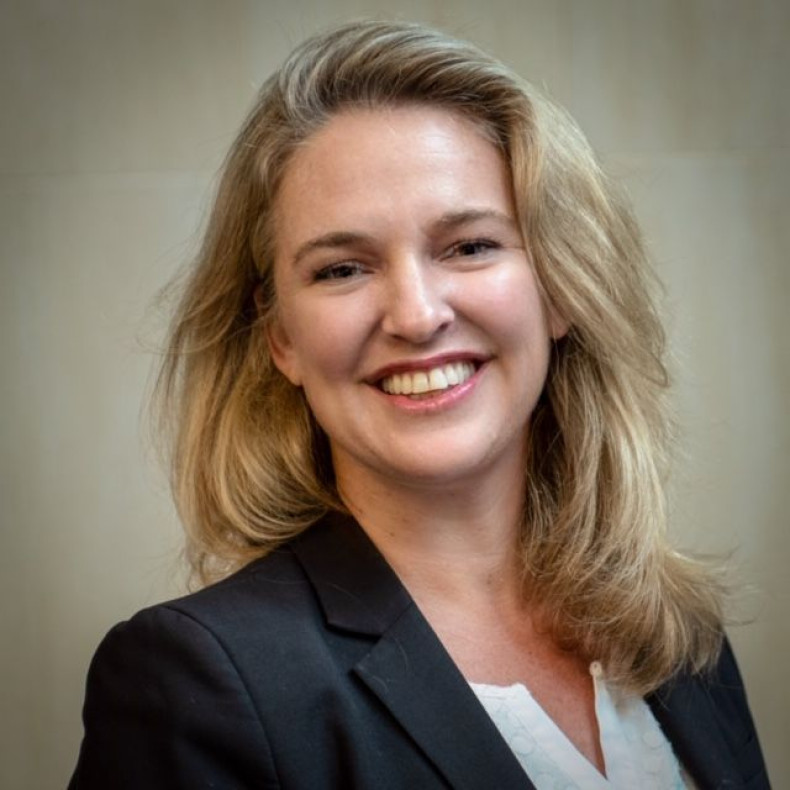 Diversity is about much more than the racial composition of our team or the communities in which we serve. It is important and invaluable for companies and customers alike to understand and recognize how diversity is ingrained within its leadership, its operations and its core values.
Simply put, hiring and delivering excellence go hand in hand, as more and more adults seek work that resonates with their values and their children rely on schools for nutritious food. We work directly with school and community partners to identify families looking for meaningful work opportunities. Our company, due to its focus on nourishing communities, elicits passion for the work, and the result is stronger product design and employee retention. Ultimately, the entire company of Revolution Foods drives better results through this approach.
Before we begin serving a new community, we seek cultural connections in two ways. First, we look at what foods the community's children are used to and what food interests them. Driven by diverse perspectives, we then work directly with our chefs and community members to glean relevant insight into culture-specific and preferred foods, seasonings and ingredients. For example, these insights have led to the development of Korean BBQ beef in Oakland, jambalaya in New Orleans and mumbo chicken in Washington, D.C.
Second, in order to implement a quality program in a new community, it's beneficial to hire local team members – and specifically the family members of those customers being served. For example, within our partnership with Boston Public Schools,47 of our employees are family members of BPS students. When a family member has a hand in creating their loved ones' meals, the care and value cycle is much stronger.
At its core, diversity fosters connections, empathy, greater understanding, drive and purpose. Revolution Foods is founded on a customer-centric mission, which means the key to our success resides in serving quality, culturally relevant meals to children, seniors and communities. An important way to consistently fulfill this mission is to staff every team with people who are from the communities in which we operate.
For Revolution Foods, doing business this way has led to greater success. For example, among our community impact was a notable partnership with the City of New Orleans, Federal Emergency Management Agency and local restaurants to provide daily meals to NOLA residents impacted by the pandemic. Our team saw that in the City of New Orleans, the unemployment rate at one point was as high as 18.8%, and so we leveraged our public and private partnerships in NOLA to create more than 500 new local jobs. Local eateries and restaurants (many of which are BIPOC- and/or woman-owned) joined forces with more than 90 of our NOLA teammates and more than 100 of our local drivers to nourish NOLA residents. In order to reach the most vulnerable populations, we partnered with the New Orleans Culinary & Hospitality Institute and d'Livery NOLA to provide door-to-door delivery services to residents in need. Through these collaborations, Revolution Foods provided regional favorites and culturally relevant dishes, such as red beans and rice with sausage, smoked pulled pork with macaroni and cheese and corn maque choux. The collaboration among diverse local restaurants, chefs and residents in need of work facilitated the success of these meals.
As a result of the program, which kicked off in June 2020, Revolution Foods' aforementioned partnerships ended up serving 24,000 residents roughly 3.3 million meals over 11 months. City officials and community members have expressed how the truly historic program served residents, workers and restaurants in a time of dire need a program in which New Orleans Mayor LaToya Cantrell stated she is proud of.
When Revolution Foods was founded 15 years ago, it was important that our workforce reflected the culturally diverse communities we serve. Having a diverse workforce stems from our commitment to offering a diversity of foods and flavors that resonate with the communities we serve. While diversity in the workforce has made headlines over the past couple of years as companies reckon with racial tensions in America, we've long understood the importance of hiring and learning from a range of racial, ethnic and socio-economic backgrounds. We're proud of our team that consists in the majority of black, indigenous and people of color (BIPOC)community members (88% strong, in fact),and we remain committed to our mission of hiring and retaining diverse talent.
For any organization, diversity on teams is vital because it allows for more authentic connections between the community and the customers served. In Revolution Foods' case, it also drives better products, nourishment, customer satisfaction, employee retention and business results.
(Kristin Groos Richmond is the CEO and Co-Founder of Revolution Foods.)
© Copyright IBTimes 2022. All rights reserved.