'RHOA' Season 10 Star Kim Zolciak Slams NeNe Leakes After Racism Accusations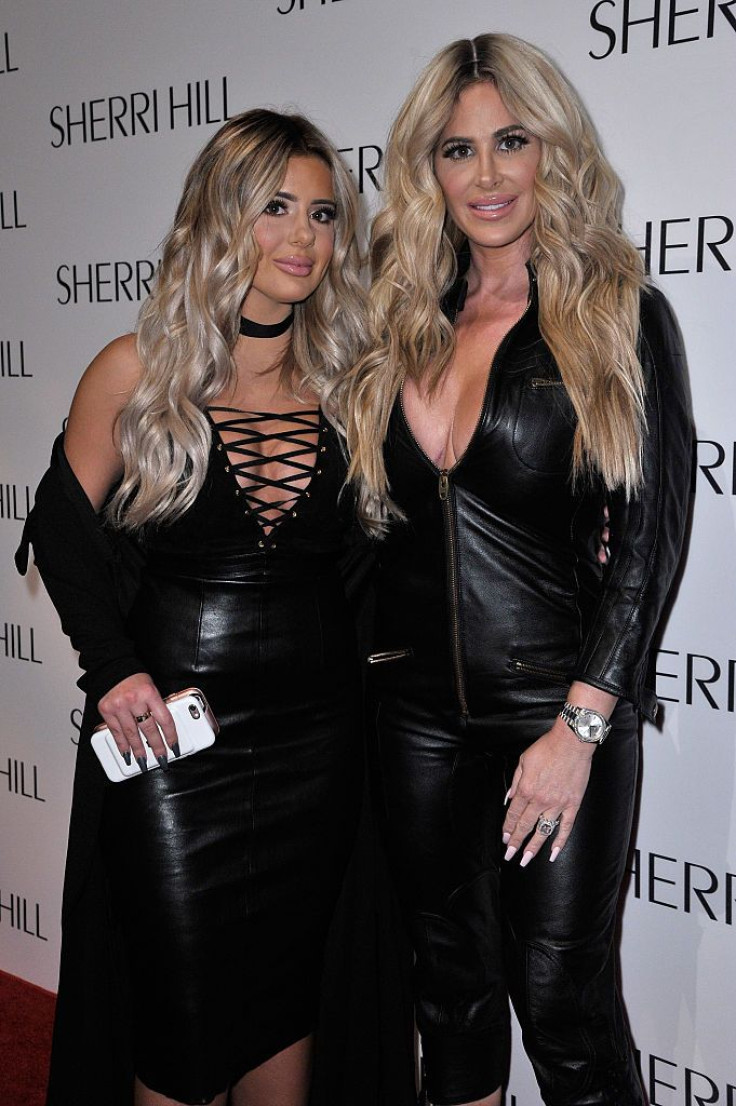 Fans hoping to see NeNe Leakes and Kim Zolciak have an epic friendship reunion when they both return for the "Real Housewives of Atlanta" Season 10 will be in for a world of disappointment because the sometimes friends are officially enemies.
On Thursday, Kim shared two posts on Instagram that defended her daughter, Brielle Biermann, after NeNe called her racist. The drama started when Brielle posted a video on Snapchat from Nene's bathroom where bugs can be seen crawling on the floor.
In the first post, Kim shared a screenshot of a text message telling her daughter not to send the video taken at NeNe's house. In her caption, Kim explained that video wasn't intended to be malicious but things took a turn for the worst after Brielle's fans begin to notice something in her background.
"First off that video is a combination of 2 videos! I COMBINED THEM! Brielle posted the first video on snap unaware of the large bug in front of her when she was kneeling down .. until her DM's blew up! She removed the video immediately!! I was filming as an INVITED guest at @neneleakes for RHOA!!"
"Brielle was invited as well! Brielle went to the bathroom and saw several bugs and had sent ME the video on snap and NO ONE ELSE!!! We ARE filming a show, remember that, (RHOA) and Nene released this video herself! No one has EVER seen this video but RHOA! Nobody would have ever seen this video!"
Kim went on to defend her daughter's innocence in the matter. "NeNe has said and done some things that are absolutely disgusting, however I will take the high road as you will see it on the show soon enough, but you WILL NOT make it seem as though my daughter did ANYTHING wrong! She never posted this video nor would she! As you see here I myself was not willing to send the video just for ratings for RHOA. END OF STORY," she wrote, ending her lengthy post.
In her second post, Kim accused NeNe of trying to get attention and making up lies to get everyone on her side. "It's so sad and offensive that someone can stoop so low as to call someone a racist just because they are mad. Everyone in my life knows that I am far from racist and unfortunately NeNe Leakes has tried for the last 10 years to paint that picture because that's her last resort (It's convenient that I'm not racist when we are getting along)," she wrote.
"In a day and age where racism is very much alive and people are actually dying because of real racists, it's heartbreaking that NeNe would cry wolf like this only because she's upset. I think everyone including NeNe needs to spend some time uplifting people instead of tearing them down."
The "Don't Be Tardy" star went on to reveal that she was not impressed by NeNe's behavior. "NeNe should be embracing love instead of making up lies. There is absolutely no credibility to anything that she has said. I will NOT stand for these slanderous comments!"
Following Kim's Instagram posts insisting she and her daughter were not racist, NeNe responded with a message of her own, calling Kim out for trying to get sympathy from the public. "Kim Zolciak is the one who sent the video to Cynthia, Sheree, Marlo, Porsha and Kandi while in Spain," she wrote on Instagram.
"Now she has the nerve to make a pitty post! No one from Kim's household was invited to my white party. Kim came as Sheree's plus 1."
NeNe went on to say that Kim was a liar and maintains that she had been kind to her "RHOA" cast member even though she has disrespected her on more than one occasion.
Although the Bravo series has yet to air its tenth season, going forward, it looks like there will be plenty of drama to watch during Kim and NeNe's storyline.
"Real Housewives of Atlanta" Season 10 will premiere on Sunday, Nov. 5, at 8 p.m. EDT on Bravo.
© Copyright IBTimes 2023. All rights reserved.