'RHOA' Star Kim Zolciak Hires Lawyer Over NeNe Leakes 'Racist' Comment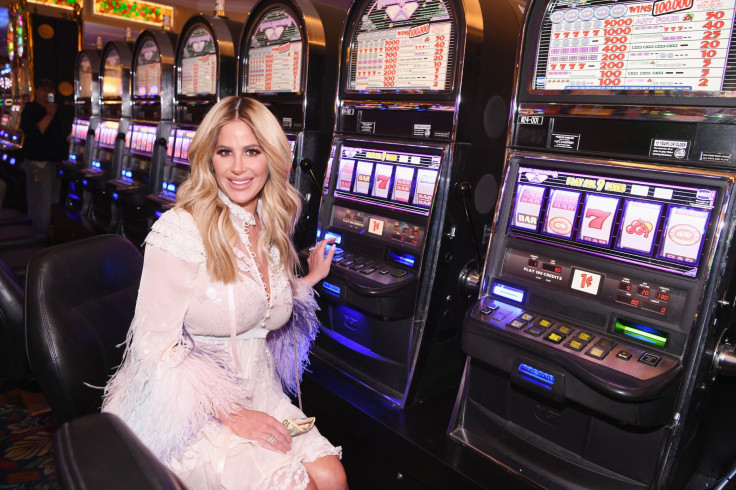 Kim Zolciak-Biermann is taking her feud with NeNe Leakes to the next level.
The feud between "Real Housewives of Atlanta" co-stars Zolciak-Biermann, 39, and Leakes, 49, continues to heat up. The former apparently took major offense to the latter's comment that her daughter is "racist" and even hired a legal counsel to sue the reality star.
"She put #KKK on the Instagram post. I've hired legal counsel at this point. It's just that bad," Zolciak-Biermann said on "Larry King Now" on Tuesday. "It's inappropriate. In this day and age, people are dying over racism. I'm on a show with all African-American women and I'm the only one that's ever been on the show that's Caucasian, so it's the card that sometimes they play and it's gross. And I won't allow it."
People noted that Zolciak-Biermann and Leakes haven't seen each other since their feud started. The "Don't Be Tardy" star also reportedly has no plans on filming and working with Leakes ever again. "I probably won't shoot with her again," Zolciak-Biermann said.
Leakes and Zolciak-Biermann's feud reignited on social media when the latter's daughter, Brielle Biermann, posted a photo of the former's bathroom with roaches on the floor. Leakes was upset because her house was apparently brand new and claimed that the mother and daughter were not happy for her. She then took a jab at the 20-year-old and called her "racist." She also dragged Zolciak-Biermann into their social media feud, calling her a "trashy mom." Leakes' post has since been deleted.
Zolciak-Biermann also fired back at Leakes on Instagram, slamming her for accusing her daughter of being racist. "It's so sad and offensive that someone can stoop so low as to call someone a racist just because they are mad," the reality star wrote. "It's heartbreaking that NeNe would cry wolf like this only because she's upset. I think everyone including Nene needs to spend some time uplifting people instead of tearing them down."
In related news, their "RHOA" co-stars have joined the feud and took sides in the fight. Porsha Williams promoted Zolciak-Biermann's "Don't Be Tardy" show, which seemed to be her way of showing support for the reality star. Kenya Moore, on the other hand, proved she had Leakes' back by sharing her post.
Moore and Zolciak-Biermann were also frenemies. Back in July, the latter's daughter joined their feud when she called the former "dumb ugly evil" in a Twitter rant. Biermann's attack did not work because Moore just ignored it. In an Instagram post, Moore wrote, "Everywhere you look there are haters... don't let them dull your shine or steal your joy."
© Copyright IBTimes 2023. All rights reserved.