Did 'RHOA' Star Kim Zolciak Shade Nene Leakes After Rape Insult?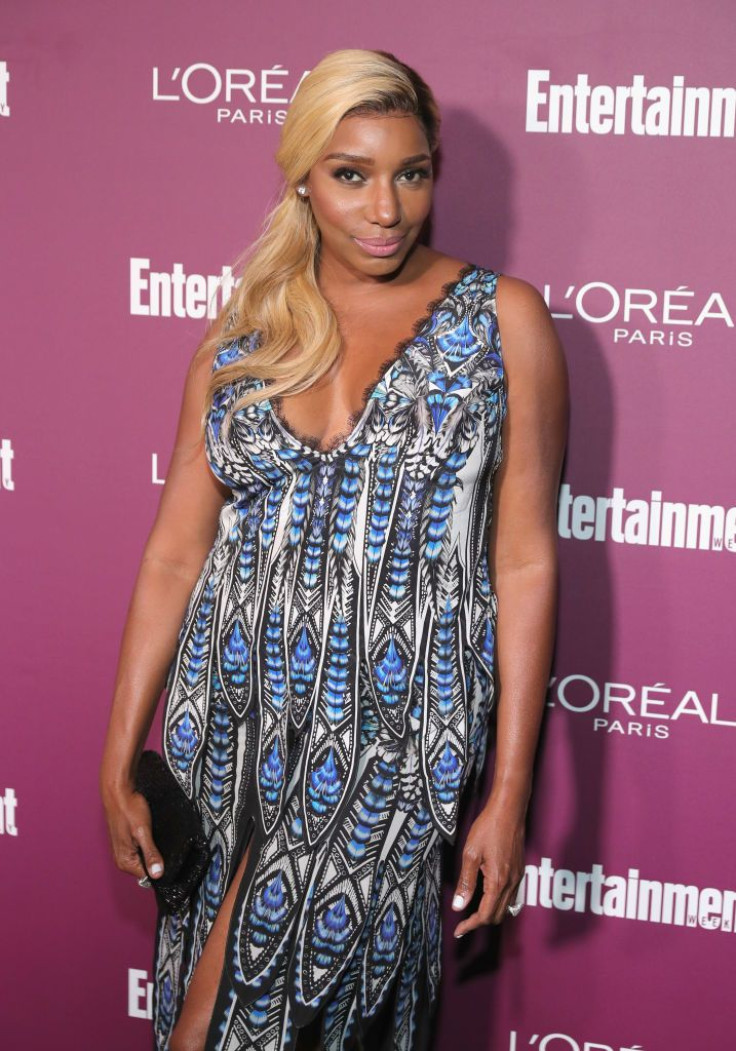 "Real Housewives of Atlanta" star Nene Leakes has had a drama filled week. After getting into a feud with cast member Kim Zolciak and her daughter Brielle Biermann, the reality star engaged in an argument with an audience member at her comedy show that resulted in a brutal insult.
On Sunday, Kim shared a tweet that seemed to be directed at Nene, following reports that the star told a heckler at her comedy show that she hopes she gets raped.
"I see she got a refill again," Kim wrote along with a pill emoji.
This tweet comes after news that Nene was performing at a stand-up comedy show in Oakland, California, where the crowd wasn't entertained during her set. The audience began to boo the Bravo star, which resulted in her telling a female audience member that she hopes she gets raped by her Uber driver on her ride home, according to TMZ.
In the video shared across social media, Nene laughs at her comment as the crowd continues to boo her. Although the star has yet to address her harsh words following the show, it is no surprise Kim decided to post a subtle tweet about the incident.
Last week, she shared a similar tweet after Nene called Brielle a racist when the teen shared a Snapchat video alleging that Nene had roaches in her home.
Following the video, Nene shared a selfie, which has since been deleted, along with a post calling out Brielle. "On the way back to the A, I fell asleep thinking about how imma live in my ROACH infested brand new home," she captioned the picture.
The caption of the photo also featured several hashtags including "how low will you go," "oh I thought you didn't see me," "potty mouth trashy children" and "learned behavior."
Nene's other hashtags included, "don't ever speak to me," "this is why I wouldn't do a show with you," "you will never win this" and "black people need to stop supporting the prejudice."
Kim defended her daughter against Nene's accusations, insisting that the star simply wanted attention and didn't care how she got it. "It's so sad and offensive that someone can stoop so low as to call someone a racist just because they are mad," she wrote.
"Everyone in my life knows that I am far from racist and unfortunately NeNe Leakes has tried for the last 10 years to paint that picture because that's her last resort (It's convenient that I'm not racist when we are getting along)," she added.
The "Don't Be Tardy" star went on to slam how Nene handled the situation. "In a day and age where racism is very much alive and people are actually dying because of real racists, it's heartbreaking that Nene would cry wolf like this only because she's upset. I think everyone including Nene needs to spend some time uplifting people instead of tearing them down," Kim wrote.
"Nene should be embracing love instead of making up lies. There is absolutely no credibility to anything that she has said. I will NOT stand for these slanderous comments!"
Kim and Nene are currently filming "Real Housewives of Atlanta" Season 10, and considering the drama that has already transpired between them in the past couple of days, it looks like their friendship is pretty much over.
© Copyright IBTimes 2023. All rights reserved.
FOLLOW MORE IBT NEWS ON THE BELOW CHANNELS