Is 'RHOA' Star Nene Leakes Taunting Kim Zolciak Following Roach Feud?
Nene Leakes and Kim Zolciak's roach feud may have taken place months ago, but Nene's anger towards Kim is still alive and well. Following the airing of the "Real Housewives of Atlanta" on Sunday night, Nene shared several photos on Instagram, and fans seem to think her captions are shading Kim.
On Monday, Nene introduced a new outfit available at her boutique. However, her caption seemed to be promoting shadiness rather than the clothing. "The Chain Of Love Cruise 2 piece set! #beautiful Grab yours at swaggboutiqueonline.com @swaggboutiqueatl #fortheelderlyandbeautiful," she captioned the photo.
"You are so disgusting, how are the roaches doing?" one person wrote believing the post was directed at Kim.
Despite the insult, Nene's fans commented in support of the photo. "For an elderly woman, you are all that lol!!! Still cracking up from last night's episode," a fan wrote.
In another photo, Nene once again referenced the elderly while promoting the 2 piece set. "@swaggboutiqueatl swaggboutiqueonline.com Doing it for the elderly and beautiful," she captioned the second picture.
One individual accused Nene of being mean-spirited. "Your heart is not good. You will probably block me, but I just had to say, 'stop being bitter and jealous at your age,'" the person wrote.
Nene's fans continued to cheer her on following the backlash. "Nene I laughed so hard watching!! Kim's husband needs a job," one person wrote.
"You fly!!! Kim is a trashy hooker please get her off. She is ruining the show!!" another fan added.
Meanwhile, one fan thought Kim and cast member Shereé Whitfield were not happy about Nene's success. "Kim and Shereé is [sic] so jealous of you Mrs. Leakes," another fan commented.
Nene and Kim's latest feud started in October 2017 when Nene shared a post slamming Kim and her daughter Brielle Biermann about a mean video.
It initially appeared as if the drama began over Brielle's Snapchat video which spotlighted roaches crawling around Nene's bathroom. However, the Sunday night episode of "RHOA" revealed Nene was upset way before the video was shared on social media.
In the episode, it was revealed Kim shared the video in a group chat with the ladies after Shereé told her Nene has been telling the group she didn't think Kim's medical issues were real. "I believe she's an excuse person and I stand by that," Nene said.
Kim shared the video in a group chat along with a lengthy text. "NeNe is sick and disgusting," she started off the message.
"And I'm not just speaking on the fact that she made fun of a SERIOUS health issue I had… But I am also speaking on the fact that she lives in a [expletive] roach nest. For someone who has two beautiful kids and an amazing husband, she should be worried about karma. But this is coming from the same person who takes handicapped spots from the handicapped," Kim wrote.
Prior to the Sunday night airing, the two were already at war, but the feud appeared to settle down between the frenemies. Following the premiere of the latest episode, it looks like the old memories reminded Nene of some of the animosity she is still harboring towards Kim.
Kim has yet to retaliate but with these ladies, it might only be a matter of time before these shady posts turn into another war.
"Real Housewives of Atlanta" airs Sundays at 8 p.m. EST on Bravo.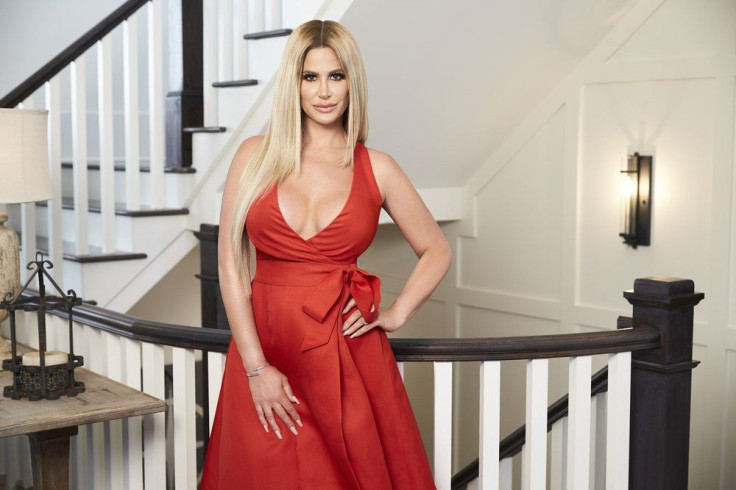 © Copyright IBTimes 2023. All rights reserved.