'RHONJ' Star Teresa Giudice Recalls Sofia Vergara Meeting: She Was 'Rude, Condescending'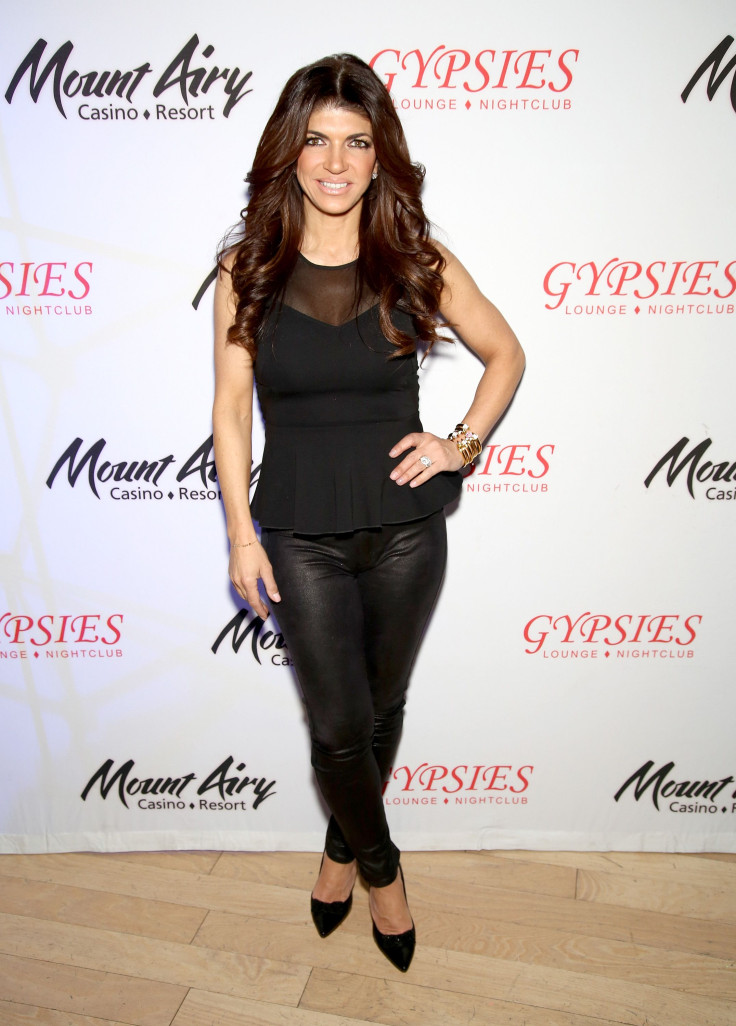 Teresa Giudice is not impressed with Sofia Vergara.
The "Real Housewives of New Jersey" star and the "Modern Family" actress met during a photo-op at a recent event. However, Giudice's encounter with Vergara, 45, was far from a happy one as the actress was reportedly rude to her.
"I was disappointed and hurt in the way [Vergara] treated me," Giudice told Us Weekly. "After the picture was taken, she said to her assistant or publicist, loud enough for me to hear, 'Why did you make me take a picture with that woman?' I found it to be very rude and condescending given the fact that I had just met her and I wasn't the one asking for the photo."
During the "Gettin Real With the Housewives" panel on Sunday, Giudice was asked about her best and worst encounters with her fellow celebrities and the reality star recalled the incident with Vergara. Giudice said she believes Vergara should practice humility because both of them came from a family of immigrants and had humble upbringings.
TMZ shared a clip taken during the event where Giudice talked about her not-so-nice encounter with the actress. The "RHONJ" star even compared the latter to Jennifer Lopez, whom she says is more popular yet very sweet.
"I never asked for a picture because I'm so not like that. I don't care," Giudice said. "She didn't want to take a picture with me. … Ugh, I can't stand her. Sorry, I hate to say that because I'm Italian, she's Colombian, she has an accent. She has more of an accent than me! You would think she would be nice. Like, she's an immigrant — no, I'm just saying — she should be nice!"
In other news, rumors previously claimed that Giudice may be planning to divorce her husband, Joe Giudice, who is serving a 41-month sentence for bankruptcy fraud. An insider revealed that the Bravo star was considering leaving the man she used to call the "love of my life." "The marriage may be over," the source said.
But while Giudice said she has no plans on parting ways with Joe, she seemed to suggest that there would be a big change in their family when her partner returns. "I'm standing by my man. I'm standing strong," Giudice told Extra. "But when he comes home, I definitely want to see changes… I'm sure he's gonna better himself."
© Copyright IBTimes 2023. All rights reserved.