Rick Ross Increases Security Measures After Drive-By Shooting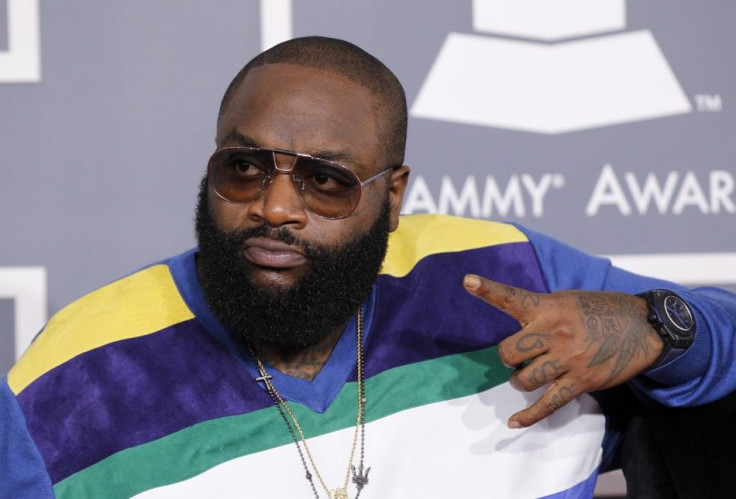 After Rick Ross was the target of a drive-by shooting earlier this week, he is not taking any chances with his safety.
The Maybach Music rapper has hired 24-hour armed security guards to be on the lookout at all times, TMZ reports. Though Ross already had bodyguards for major concert events and appearances, the shooting has caused him to increase protective measures.
On Monday, it was reported that Ross was involved in a drive-by shooting in Florida while celebrating his birthday with his girlfriend, fashion designer Shateria Moragne-el.
Ross, who turned 37 years old on Monday, ate at a restaurant and left in his Rolls Royce when he was shot at several times around 5 a.m., TMZ reported.
Neither Ross nor Moragne-el were hit, as the bullets missed the car. As Ross tried to get away, however, he crashed into a nearby building. Neither party was injured in the crash, police stated.
Though it was not confirmed that Ross was in fact inside the vehicle, witnesses told NBC Miami that it was in fact Ross in the Rolls Royce. Police said that the victims did not want their names released, because they feared for their lives.
"The occupants of the vehicle have asked for their information to be withheld from being released," Fort Lauderdale Police spokeswoman Det. DeAnna Garcia said. "They obviously, with everything that just took place, are fearful for their lives and their families' lives."
Ross has yet to comment on the shooting.
© Copyright IBTimes 2023. All rights reserved.