Is Rihanna Cheating On Drake With Chris Brown? Former Lovers Reportedly Texting Nonstop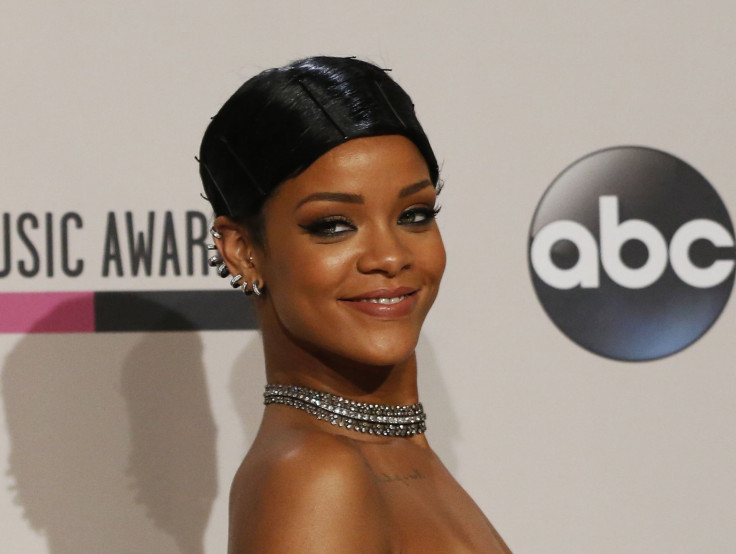 Rihanna may be back with Drake, but that does not mean that she is not still missing Chris Brown. The two have had a tumultuous back-and-forth relationship that has continued since 2008.
In recent months, the Barbadian bombshell has been spotted going out to dinner and various events with Drake, whom she briefly dated during one of her breaks with Brown in 2010. Last April, Drake spoke about his brief stint with Rihanna, telling radio host Elliot Wilson: "At one point in life, the woman that he [Brown] loves fell into my lap. I did what a real [expletive] would do and treated her with respect. She's not up there talking down on me."
Since then, Drake and Brown have had an ongoing feud. The feud escalated in June 2012, when the two got into a brawl in a New York City nightclub. Four bottles were thrown from Drake's table, one aimed straight at Brown. Brown's then-girlfriend, Karrueche Tran, suffered a concussion, and Brown tweeted a picture of a cut on his chin following the altercation, reports said.
Drake and Rihanna further fueled rumors that they are dating again, after performing onstage in Paris this week, as Rihanna made a surprise appearance, and grinded on him during their song, "Take Care."
But according to Page Six, Brown, who recently completed a 90-day stint in rehab for anger management, "started texting Rihanna on her birthday [Feb. 20], and the two have been sending each other a flurry of texts ever since." This is even more messy, considering he is back with Tran and she has been spotted with him over the past few weeks as he went to court to deal with his legal troubles.
According to the source, "Rihanna didn't write back right away. ... But later that night she started getting sentimental and texted back, 'thank you,' and asked how he was. Since then, the two haven't stopped texting each other and friends are freaked out that she's going to start dating him again."
© Copyright IBTimes 2023. All rights reserved.