Rihanna teases new album, climbs iTunes chart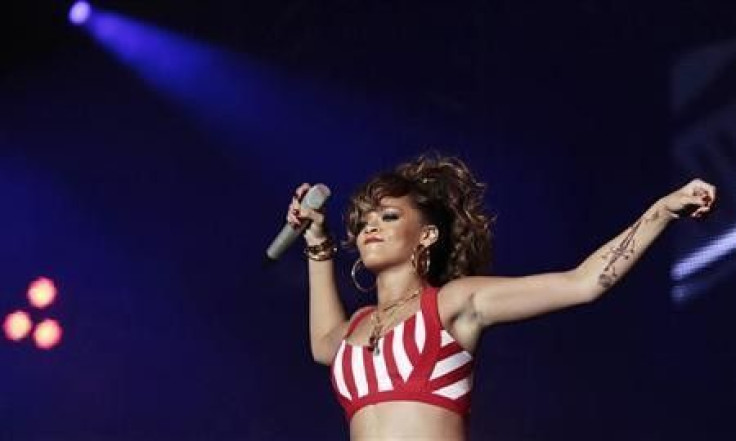 LOS ANGELES (Reuters) - Rihanna on Thursday released track teasers online from her upcoming album Talk That Talk, pushing the album up to no. 12 on the iTunes chart ahead of its November 21 release.
The snippets from all 11 songs on the album comes after the singer posted a picture on her official Facebook page last week, revealing the track listing.
Fans took to Twitter and Facebook to comment on the teasers, calling the album her best release yet, and pre-orders sent the album climbing on iTunes.
The album includes a collaboration with rapper Jay-Z on the single Talk That Talk along with hip-hop and electro-pop tracks such as Where Have You Been and Roc Me Out and ballads We All Want Love and Drunk Of Love.
Talk That Talk will be the sixth studio album from the 23-year-old Barbadian singer, who is currently at the top of the Billboard Hot 100 singles chart with We Found Love, featuring Calvin Harris, the lead single from the upcoming album.
The singer has also revealed that the next single from the album will be an upbeat dance track called You Da One, which will be officially unlocked and available to download on Rihanna's Facebook page on Friday.
Rihanna, who is currently on the Europe leg of her Loud tour, was recently forced to cancel a performance in Malmo, Sweden after being taken to hospital with the flu. She is scheduled to perform in Antwerp, Belgium on Friday.
(Reporting by Piya Sinha-Roy; Editing by Jill Serjeant)
© Copyright Thomson Reuters 2023. All rights reserved.