RIM New CEO, Chairman Positive but Still Tough Near-Term: Analyst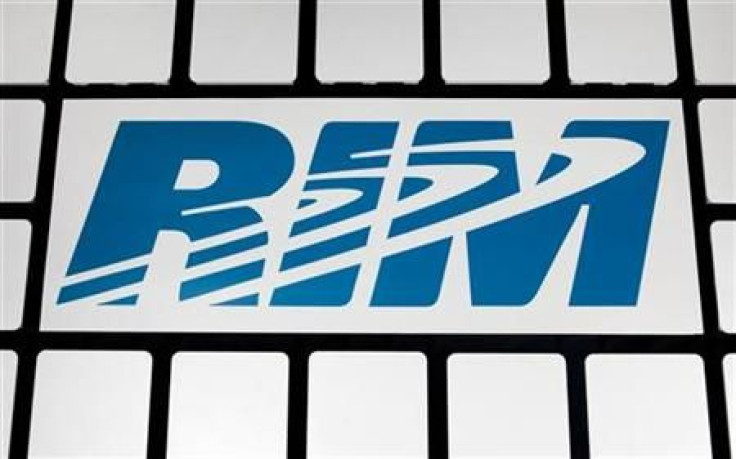 Research In Motion Ltd. (NASDAQ: RIMM) said its Co-Chief Executive Officers (CEO) Jim Balsillie and Mike Lazaridis have stepped down. They have been succeeded by Chief Operating Officer Thorsten Heins, as President, CEO and Director of the company, effective immediately.
Co-CEOs and co-Chairmen Jim Balsillie and Mike Lazaridis resigned both posts effective immediately; new CEO Heins was unexpected. He says he is open to licensing BlackBerry 10. We have become more constructive following these events, but we still need to see a large restructuring and evidence of opening up to other ecosystems, said Peter Misek, an analyst at Jefferies.
As Misek expected, Barbara Stymiest, the former Chief Operating Officer (COO) of Royal Bank of Canada and former CEO of the Toronto Stock Exchange, was announced as RIM's new Chairman; however, the naming of COO Thorsten Heins (at Siemens until 2007) as CEO was unexpected.
Lazaridis will become Vice Chair and head an innovation committee; Balsillie will remain a Director.
Misek said the appointment of a new CEO was a positive, something that could help in making a break, bring in new blood and help RIM start a new chapter. Further, by allowing the Board to become truly independent, RIM and its Board can now have a more open strategic review. This opens the door to companies who were considering partnering with RIM to reconsider their options. It allows shareholders to place all of the share price woes on the departing management team.
The analyst believes Thorsten Heins, a seasoned Siemens executive, is the smoothest near-term replacement. While it does not necessarily change anything overnight, it does create a fresh chapter and open doors and possibilities. Balsillie and Lazaridis were/are visionaries but after missing the OS transition caused by the iPhone the two put RIM's future into doubt.
The analyst also expects a restructuring to improve hardware profitability and initiatives to monetize their software strengths. He believes there is tremendous value in RIM's NOC/node system once the BlackBerry 10 is out. He sees a licensing deal and other potential monetization strategies as a path to unlocking that value.
Misek believes other potential strategies could include: a new consumer-based unified email, BlackBerry Messenger and social networking service offered in conjunction with the carriers over RIM's NOC/node system and available to all iOS and Android devices. This could be offered as a free advertising-supported model or, as in the case of Prosumers,a $10 monthly fee.
He believes carriers would be willing to do this due to the superior messaging platform RIM provides and the data compression and secure capability of RIM's global network.
Misek also spoke of opening of BlackBerry Enterprise Server/BlackBerry Internet Service to Android and iOS (i.e., Blackberry email on iPhones). This would enable enterprises to use RIM's superior security and strong messaging platform across all smartphones, while RIM retains and potentially grows subscribers. This would also enable new content partnerships and offerings.
Next three quarters likely to be very rough. Until BlackBerry10 handsets launch we believe RIM will continue to be challenged and could even see a loss. Also, RIM's software strategies could cannibalize some near-term hardware revenues, said Misek.
The brokerage reiterated its hold rating on shares of RIM with a price target of $17.
RIM stock closed Friday's regular trading down 3.24 percent at $17 on the NASDAQ stock market.
© Copyright IBTimes 2023. All rights reserved.