'Rise': Auli'i Cravalho Shares How Ted Sutherland Helped Her With On-Camera Acting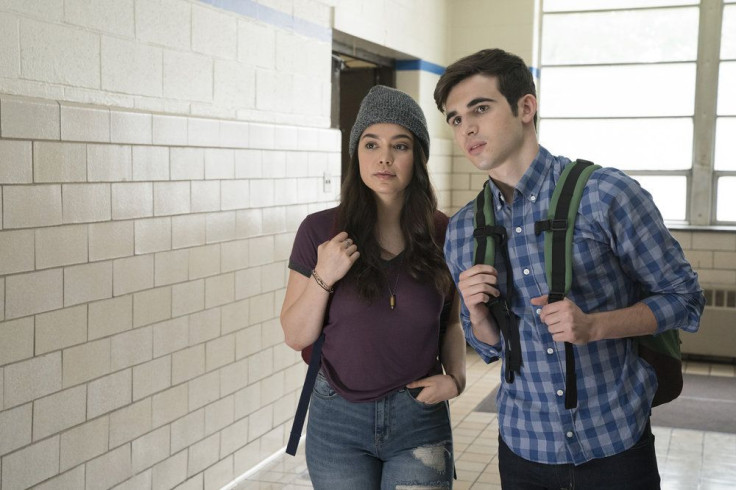 NBC's musical drama series "Rise" is Auli'i Cravalho's first-ever live-action credit. And since acting in front of the camera is something she's still getting used to, the 17-year-old actress grabbed every opportunity available to learn more about the craft while filming the 10-episode Season 1 of the Jason Katims-created series.
Cravalho, who plays working student Lilette Suarez on the show, told The Hollywood Reporter that she has discovered a lot about on-camera acting from her co-star Ted Sutherland.
"Whether he knew it or not, [Ted] is an interesting and old soul, and I appreciate him for everything that he's given me," Cravalho said of Sutherland, who portrays Simon Saunders on the show. "He's straight and to the point, and he also has a very interesting way of going through his lines and of learning his character. I would watch him from the wings. I would watch how he gets into his character and I would watch what he would do in between takes as well, whether it was just staying solemn or doing push-ups, or just something physical or even non-physical — little hints of tears in his eyes or a small quirk of his smile. I realized he was so into his character that if I called him Ted, I'm not sure if he would respond at first. I appreciate that, and I think he's one of the best actors I've ever seen."
Cravalho added that she's also gotten a crash course in on-camera acting from her older "Rise" co-stars, including Josh Radnor and Rosie Perez, who play drama teachers Lou Mazzuchelli and Tracey Wolfe, respectively.
In a separate interview with Teen Vogue, Cravalho talked about the differences between voiceover work and on-camera acting, and why she enjoys the latter.
"With voiceover, I'm in the booth by myself and I'm putting together hundreds of lines in a day and then someone else, in a completely other workspace, is stitching those lines together with a co-star of mine," said Cravalho, who voiced the titular character in the 2016 Disney animated film "Moana." "But with live action, you really bounce back with each other. You can talk about scenes. You can, of course, rehearse the music with each other on the weekends and all of these really important aspects of creating the sacred truths that we have and why. I love live action."
As for why she auditioned for the "Rise" despite having no prior experience in on-camera acting, Cravalho said that the authenticity of the show's characters appealed to her.
"I read the script all in one sitting," Auli'i told Hollywood Life. "And I was really drawn to the realness of all the characters. I find that there are projects where you read a specific part and feel that's exactly who you're meant to play. This is my role. [But] I didn't actually feel that way with Lillette. I knew how important it was for this story to be told. I knew that it was so relevant, and each and every one of the characters had something that the nation could really connect with. After reading the script, I was like, if I get this role, thank goodness, because it's everything I would love to play. But if not, this story just needs to be told. When I went in for my audition, I gave my heart and soul into it. I really did."
"Rise" airs Tuesdays at 9 p.m. EDT on NBC.
© Copyright IBTimes 2023. All rights reserved.