'Riverdale' Season 1 Spoilers: Did Cheryl Kill Jason Blossom In Episode 12?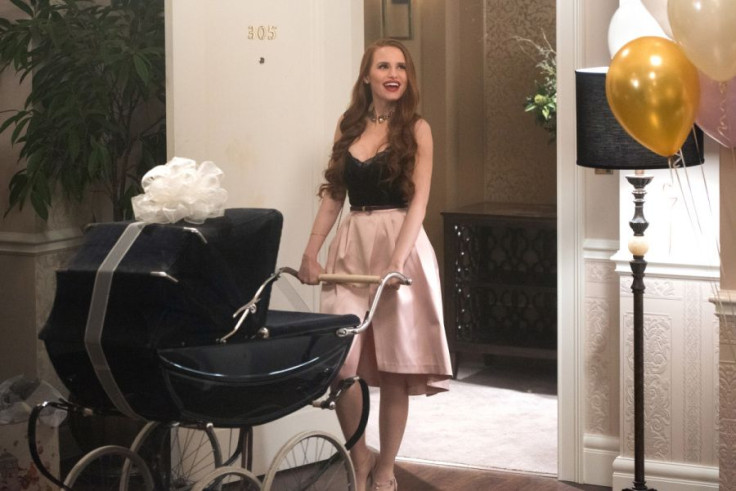 "Riverdale" Season 1, episode 12 will finally reveal the identity of Jason Blossom's (Trevor Stines) killer.
In the previous episodes, Jason's sister, Cheryl (Madelaine Petsch), was linked to his untimely death. However, her name was buried after several other suspects surfaced. In "Chapter Twelve: The Anatomy of a Murder," Archie (KJ Apa) and Veronica (Camila Mendes) are shocked to learn that Jughead's (Cole Sprouse) dad, FP (Skeet Ulrich), is being framed for Jason's murder. Veronica and Archie did their own investigating by breaking into FP's trailer, and they didn't find anything there. But when FP was arrested, it was revealed that the gun used to shoot Jason is in one of his drawers.
Read: Jason Blossom's killer to be named in "Riverdale" Season 1, episode 12
Archie and Veronica have to come clean to their parents about the fact that they did an investigation into Jason's murder. An upset Jughead will question Archie and Veronica's loyalties, but he will find himself working with them to prove that FP is innocent. Betty (Lili Reinhart) will also be in on the plan to make sure that the police will find the right person responsible for taking Jason's life.
Elsewhere in the episode, Cheryl will confront her mom about why she treats her so badly, unlike how she treated Jason. Cheryl is confused about why their parents favored Jason all this time. This somewhat brings Cheryl's name back to the limelight since jealousy could be a motive for killing her own brother.
Meanwhile, "Riverdale" executive producer Roberto Aguirre-Sacasa previously opened up about the final two episodes of the hit The CW series. While speaking with Entertainment Weekly last month, Aguirre-Sacasa confirmed that episodes 12 and 13 will be heavily-centered on Cheryl.
"She loved her brother and her brother loved her, and that's been taken away from her, so in a weird way, even though we're following Jughead and Betty's investigation of the crime, what's pulsing underneath is always this essential part of her life is gone. So even though she's not investigating, I feel like there's a deep question and devoid in her that has to be answered and filled," he said.
Aguirre-Sacasa also shared some information from episode 12 and confirmed that there will be one scene where the young characters and their parents will all be in one room. The scene opens with Veronica and Archie telling Hermione (Marisol Nichols), Fred (Luke Perry) and Mary (Molly Ringwald) what they discovered about FP when they did their own investigation. Betty and her mom, Alice (Madchen Amick), are also in the room. The conversation ends up becoming very heated when Betty tells everyone that it was Alice who asked Veronica and Archie to investigate FP.
If FP did not kill Jason and if Cheryl will not be proven guilty for taking her brother's life, several other characters may still be linked to the deed. For instance, Cheryl and Jason's parents have always been very mysterious. It's also possible that Veronica's dad, Hiram (Mark Consuelos), killed Jason to get back at the Blossoms.
"Riverdale" Season 1, episode 12 will air on The CW on May 4 at 9 p.m. EST.
© Copyright IBTimes 2023. All rights reserved.