'Riverdale' Season 2: Madelaine Petsch's Cheryl Blossom Is 'Flawless' In New Photo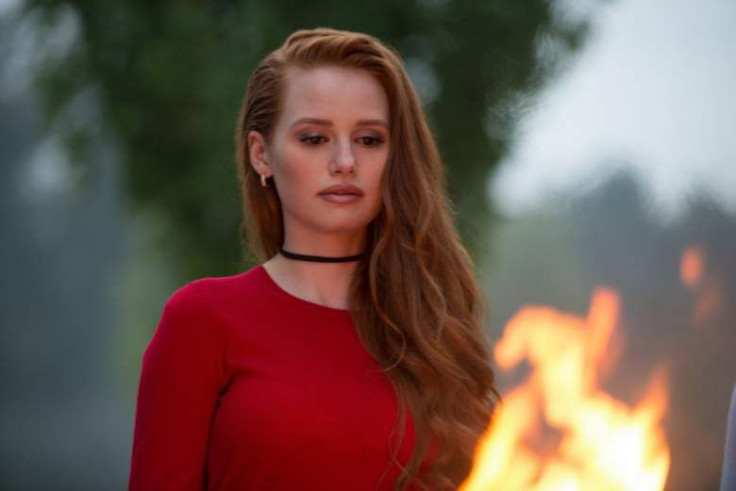 "Riverdale" Season 2 executive producer Roberto Aguirre-Sacasa recently shared a photo of Cheryl Blossom (Madelaine Petsch) on his Twitter account.
In the snap, the "flawless" redhead is sunbathing while wearing a white knitted cropped top, red skirt, leather jacket and dark shades. She is also wearing her signature red lipstick. The exec simply wrote the character's full name as his caption, adding the hashtags "Riverdale" and "Season 2."
Three months ago, Aguirre-Sacasa teased Cheryl's fate while speaking with Entertainment Weekly. "There's so much she's going to have to unpack about her father being the murderer and realizing that it's just her and Penelope now. It's not going to get much easier for Cheryl in Season 2," he said.
Last season, Cheryl searched for the person who killed her brother, Jason (Trevor Stines). In the finale, it was revealed that their dad, Clifford (Barclay Hope), was the one responsible for his demise. Upon learning this, an emotional Cheryl decided to burn down their mansion while her mom, Penelope (Nathalie Boltt), was inside.
In Season 2, Cheryl will have to deal with her mom's recovery. A darker and meaner Cheryl will also reunite with Archie (KJ Apa), Veronica (Camila Mendes) and Betty (Lili Reinhart) in the upcoming installments.
Meanwhile, Cheryl isn't the only character that will be struggling in Season 2. Archie will have to go in search for his dad's shooter. His relationship with Veronica will also be tested with the arrival of her dad, Hiram Lodge (Mark Consuelos), as well as her ex-boyfriend, Nick St. Clair (Graham Phillips).
Betty and Jughead (Cole Sprouse), meanwhile, will be separated when the latter heads to the south side of town and starts going to Southside High. Betty, on the other hand, will continue her education at Riverdale High. Additionally, Jughead will meet a girl named Toni (Vanessa Morgan) in school, and since she's also a member of the Southside Serpents, they will likely be spending a lot of time with each other.
"Riverdale" Season 2 will premiere on The CW on Oct. 11 at 9 p.m. EDT.
© Copyright IBTimes 2023. All rights reserved.