'The Road Home For Christmas' Lifetime Movie Premiere: Cast, Trailer, Synopsis
The Lifetime Christmas movies continue with the premiere of "The Road Home for Christmas," starring Marla Sokoloff and Rob Mayes, on Saturday night.
Both Sokoloff and Mayes have starred in Lifetime Christmas movies before, with the latter actually appearing in 2018's "My Christmas Inn," while Sokoloff last starred in 2012's "A Christmas Wedding Date." Of course, fans may recognize the actress from one of the many roles she's held since starting her career in the early 90s, or for her reprisal as Gia on Netflix's "Fuller House," while Mayes might be known for the 2008 film, "American Mall."
This time around, the two will star as adversaries who, thanks to the holiday spirit, may just find they have more in common than they previously thought.
"Two rival musicians, Lindsay (Sokoloff) and Wes (Mayes), who perform in a dueling piano show, suddenly find themselves without a gig on Christmas Eve and decide to road trip to their neighboring hometowns together," the synopsis states.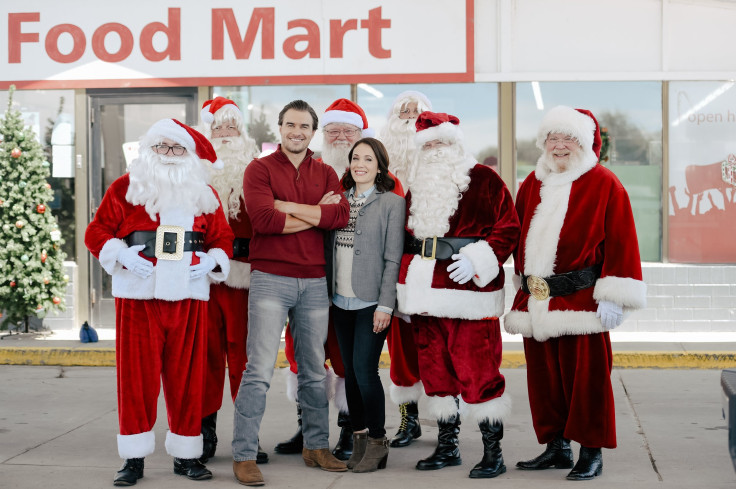 As they head home, the two get a little dose of Christmas spirit as their adventures find them caught in every holiday scenario imaginable—and their teamwork while they encounter them may just be the thing that shows them what's been right under their noses this entire time.
"During the drive the mismatched pair find themselves surrounded by Santa conventioneers, saving a Christmas nativity play, performing onstage in Nashville with music royalty, and braving a massive snowstorm which just may lead them to making sweet music together," the synopsis reads.
The film also stars Marie Osmond and is produced by Hybrid, LLC. Jeff Schenck serves as executive producer.
"The Road Home for Christmas" airs Saturday at 8:00 p.m. EDT on Lifetime.
© Copyright IBTimes 2023. All rights reserved.