Rob Kardashian, Blac Chyna Wedding Rumors: Kris Jenner Will 'Put A Stop' To 'KUWTK' Star's Future Plans With Tyga's Ex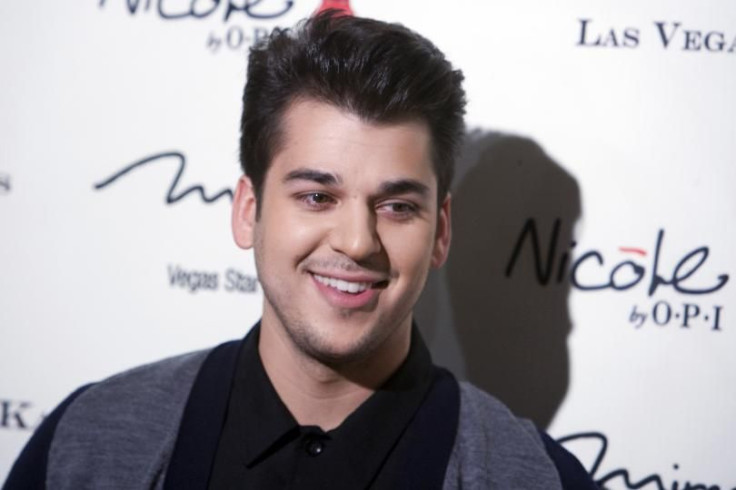 Rob Kardashian may be working out a secret marriage plan with Blac Chyna, but his mother Kris Jenner will do whatever it takes to "put a stop" to it, Hollywood Life reported, citing a source. The news comes as Rob Kardashian and Chyna sparked engagement rumors after Tyga's ex-girlfriend showed off a diamond ring on her wedding finger.
"If Rob and Black Chyna plan on getting married, Kris will put an immediate stop to it," the source told Hollywood Life. "There is no way that Kris is going to let her son get married to Blac Chyna or anyone right now."
Jenner is reportedly happy that Rob Kardashian is doing better but she is not sure about his relationship with Chyna, who has a 3-year-old son with Kylie Jenner's boyfriend Tyga.
"While she is glad to see that Rob is out and about more than usual, she doesn't 100% trust Blac's real motives," the source told Hollywood Life. "Kris fears her son is too vulnerable to make such a lifetime decision, and that it would be coming from a place of impulse."
Since reports about Rob Kardashian and Chyna's relationship surfaced, the "Keeping Up With the Kardashians" star's family has shown their disapproval for his ladylove.
In another report, Hollywood Life said that Khloé Kardashian is concerned that Chyna is playing with Rob Kardashian's heart.
"Khloé fears Blac's wild antics could break Rob's heart and cause him to have a serious relapse or health setback," another source told Hollywood Life. "Khloé is concerned that Rob will sink back into depression after he sees the recent photos of Blac grinding on guys in Trinidad. Khloé thinks it's not a matter of if, but when Blac ends up breaking his heart. And at that point, Rob may never leave the house again!"
Amid the family's concern about Rob Kardashian and Chyna's relationship, rumors surfaced that the model was cheating on her new boyfriend.
As was reported by People magazine, Chyna, 27, was spotted cozying up to a mystery man while she was out celebrating Carnival in Trinidad. While Chyna was out partying and soaking up the Trinidadian sun, Rob Kardashian, 28, stayed behind in Los Angeles.
© Copyright IBTimes 2023. All rights reserved.