Rob Kardashian Sued For Robbery And Assault Over Shirtless Photos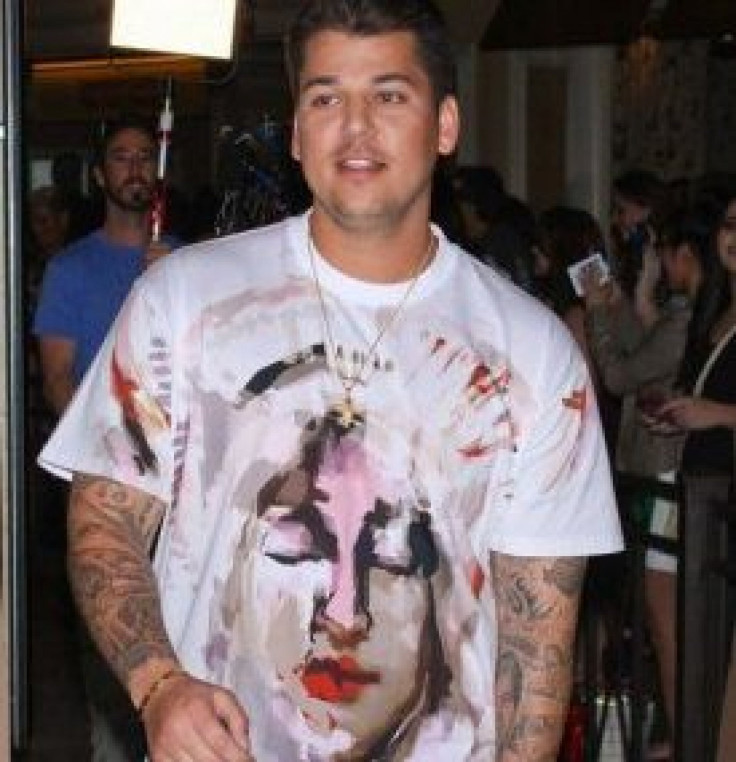 Rob Kardashian is being sued for robbery and assault.
Back in March, he allegedly attacked a female photographer, Andra Waik, who took photos of him without a shirt on.
Beverly Hills, Calif., police say the incident took place at the intersection of Santa Monica Boulevard and Moreno Drive.
"The paparazzi alleged that, while she was photographing Rob Kardashian, he grabbed her camera and removed the memory card. During the struggle, the paparazzi stated that she was struck in the face by Rob Kardashian," the Beverly Hills Police Department said in a statement.
The reality TV star allegedly attacked the paparazza and later took the camera at a West Hollywood gym in order to obtain the pictures.
Now, she is suing the reality star, TMZ reports.
"While this case is still in the preliminary stage, it is clear from our investigation that Robert Kardashian's violent behavior and his use of force toward Ms. Vaik was completely unjustified," Vaik's lawyer told the site.
Kardashian claims he reacted in a hostile manner, because she trespassed onto personal property in order to take the pictures. Witnesses say Vaik snapped the shirtless shots while hiding in her car in the Kardashian's garage.
He has been on a mission to lose weight after putting on approximately 45 pounds after his relationship with singer Rita Ora went south and likely did not want to be seen without his shirt on.
At his birthday party March 16 in Las Vegas, Kardashian told Us Weekly that he is slowly losing the weight. "I lost 5 to 7 pounds last week. I'm trying to lose 40. It's a little journey, but it's good."
Kardashian has been working out with rapper the Game and has frequently been photographed by the paparazzi on hikes.
"We've started running and doing our own little workout. It's good" he said. "I'll exercise with my own trainer at 8 in the morning before all that."
"I'm like 240 pounds right now, probably 235 pounds."
© Copyright IBTimes 2023. All rights reserved.