Robert Pattinson Suffering From Body Dysmorphia, 'Twilight' Star Reveals His Struggles With Anxiety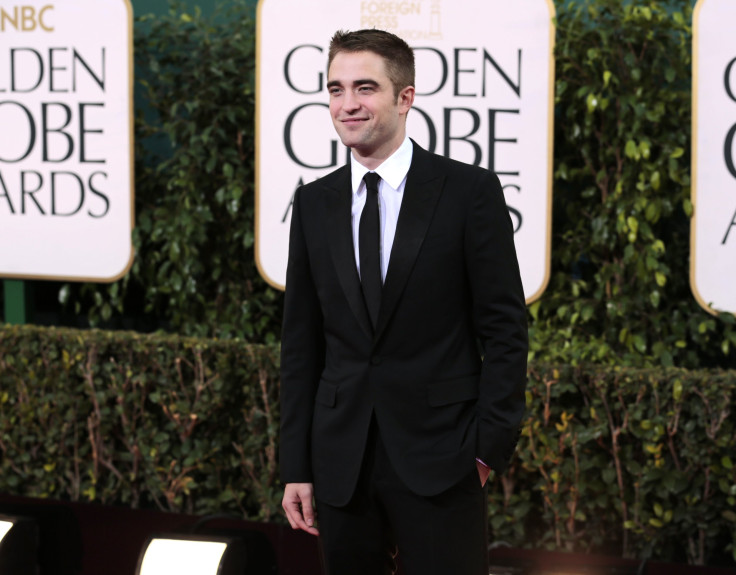 Actor Robert Pattinson earned millions for starring in the five "Twilight" films, but apparently money hasn't brought the Briton peace of mind.
During a recent interview with Australia's Sunday Style magazine reported by GossipCop, the 27-year-old film star revealed that despite starring as Edward Cullen, a century-old vampire described as "beautiful," he suffers from anxiety and body dysmorphic disorder, issues which he claims become crippling prior to red carpet events. "I get a ton of anxiety, right up until the second I get out of the car to the event, when suddenly it completely dissipates," said Pattinson. "But up until that moment I'm a nut case. Body dysmorphia, overall tremendous anxiety."
While Pattinson has long since been regarded as a Hollywood A-lister, even placing 15th on People magazine's "Sexiest Men Alive" list in 2009, he claims that he frequently suffers from low self-esteem. "I don't have a sixpack and I hate going to the gym. I've been like that my whole life. I never want to take my shirt off," he said, also stating that he would prefer to "get drunk" rather than exercise.
Despite his leading role in the "Twilight" films earning him a legion of faithful teenage fans, this isn't the first time Pattinson has dished negative thoughts regarding his physical appearance. In a May 2012 interview on ABC's "The View," Pattinson's "Bel Ami" co-star, actress Christina Ricci, claimed that the British actor frequently put down his own looks on set. "He'd be like 'I feel awful look how ugly I am.' and I'd say 'Yeah, you're really ugly, I wish I looked like that!'" Ricci said.
Pattinson can be seen next in the drama film "The Rover" and the David Cronenberg film "Maps to the Stars" alongside Mia Wasikowska, Julianne Moore and John Cusack. The former "Twilight" lead also is currently in pre-production on two films, the 2014 thriller "Mission: Blacklist," and the Gertrude Bell biography "Queen of the Desert." UK's the Mirror announced earlier this month that Pattinson has officially signed on to star in the James Dean biopic "Life" as photographer Dennis Stock.
© Copyright IBTimes 2023. All rights reserved.