Rock Legend Rod Stewart Says Wife Forbade Him From Meeting Trump: 'He's A Disgrace'
Rock legend Rod Stewart has said his wife forbade him from being friends with Donald Trump because of the former president's controversial comments about women.
The 78-year-old singer, in an interview with Scottish Field magazine, said his wife and former model, Penny Lancaster, 52, pulled the curtains down on Stewart's decades-long friendship with the celebrity billionaire-turned-politician, the New York Post reported.
Stewart and Trump have homes in the same ritzy neighborhood of Palm Beach, and the singer has even performed at the ex-president's casinos in the past. However, he eventually stopped going to Trump-hosted gatherings after his third wife, Lancaster, labeled him a "disgrace."
"I have a house in Palm Beach just up the road from Trump," Stewart told the magazine. "I used to go to his Christmas party and the balls he held but my wife said 'no.'"
"There was stuff he was coming out with, what he was saying about women he had known in the past, and Penny said 'you're not going - he's a disgrace,'" the "Maggie May" singer added.
Trump, who is currently making a bid to return to the Oval Office for a second presidential term, has been accused of sexually assaulting women and making sexist comments in the past. While Stewart had previously called him a "sort of friend," saying Trump might not be fit to take command of the White House.
"Although he's sort of a friend of mine, I don't think he's presidential ... I don't think he's made to be a president," Stewart said in 2016, a few weeks before Trump was voted in as the 45th U.S. president.
Stewart also spoke about his friendship with Trump in 2018 and said the ex-president has "been extremely nice" to him but doesn't have the making of a "great president."
"Let me just clear up the situation. I've known Trump for a long time. I've done concerts for him in his casinos. I live probably three-quarters of a mile down the road from him on the beach in Florida," Stewart said. "He's always been extremely nice to me. He's let my friends use his golf course for nothing, and I've had no problems with him at all."
"Is he a great president? Nah. I think his moral compass is way off. But on the other hand the country's doing extremely well, although I believe part of that was down to President Obama – the country was starting to do great anyway, he's just carrying it on," the rocker continued. "But we'll see with the mid-term elections. It does seem like the walls are closing in on my dear friend."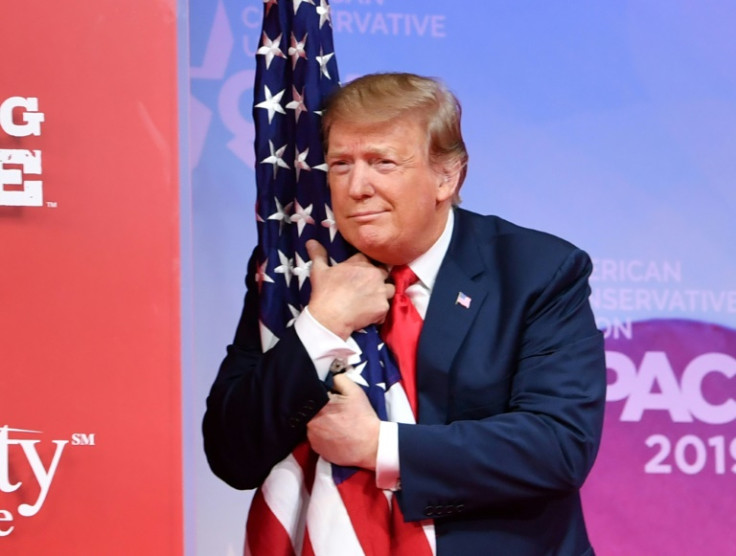 © Copyright IBTimes 2023. All rights reserved.