The Rock For President: Stephen Colbert Says 'Don't Need Another Celebrity'
KEY POINTS
Stephen Colbert reflected his views on Dwayne Johnson's Presidential bid
Colbert said he loves Johnson "as much as the next middle-aged man"
Following reports that a new survey suggested that 46% of Americans want Dwayne Johnson to run for president, comedian Stephen Colbert said, "we don't need another celebrity in the White House!"
The 56-year-old addressed Johnson on his "The Late Show With Stephen Colbert" show during a Wednesday's segment and reflected on his views of The Rock running for the President.
"Look, folks, I love Dwayne 'Rock' the Johnson as much as the next middle-aged man who loves Fast Cars Go Zoom," Colbert told the camera. "But for the love of Ludacris, Dwayne! We don't need another celebrity in the White House!"
"Just 'cause people love something doesn't mean we should hand it the nuclear codes!" Colbert continued. "That's why we've never elected President Surprise Onion Ring in Your French Fries. Besides, we've already had a couple of Presidents Johnson. We'd have to call his administration 2 POTUS 2 Prez: Executive Drift."
Previously, businessman Donald Trump and actor Ronald Reagan were elected to the White House.
Last week, Johnson responded to the survey on Twitter and wrote, "Not sure our Founding Fathers ever envisioned a six-four, bald, tattooed, half-Black, half-Samoan, tequila drinking, pick up truck driving, fanny pack wearing guy joining their club - but if it ever happens it'd be my honor to serve the people."
Johnson is not the only celebrity who received a positive response in the survey. Other celebrities received include Angelina Jolie (30%), Oprah Winfrey (27%), and Tom Hanks (22%). However, Johnson received 46% voteshare.
Before the survey, Johnson addressed his political career in February and said during an interview with USA Today, "I would consider a presidential run in the future if that's what the people wanted. Truly I mean that, and I'm not flippant in any way with my answer. That would be up to the people ... So I would wait, and I would listen. I would have my finger on the pulse, my ear to the ground."
Johnson is currently filming the superhero movie, "Black Adam," which is set to be hit theaters in July 2022. Besides "Black Adam," the actor will be seen in "Fast and Furious 9," "Fast and Furious 10," and "Jungle Cruise."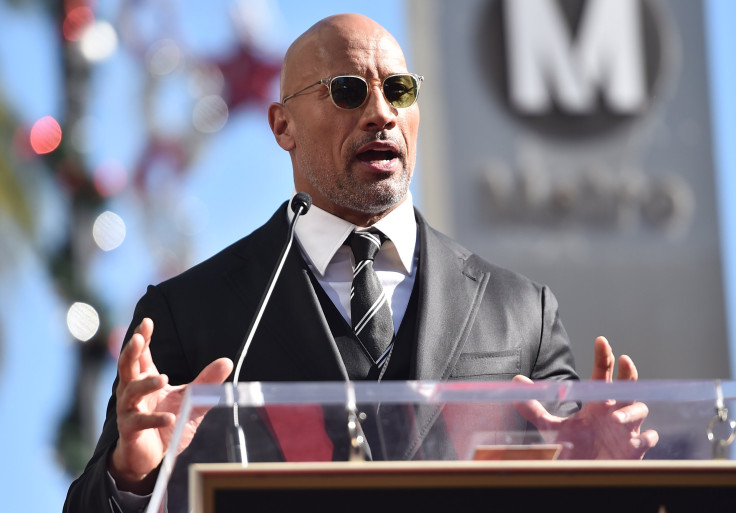 © Copyright IBTimes 2023. All rights reserved.