The Rock Reveals How 'Hobbs And Shaw' Stays True To 'Fast And Furious' Films
Las Vegas-- Dwayne "The Rock" Johnson and Jason Statham may be taking their "Fast and Furious" characters into a new film, but according to its stars, "Hobbs and Shaw" still pays tribute to the franchise their roles originated from.
On Wednesday, during the Universal Pictures CinemaCon presentation in Las Vegas, the two actors appeared onstage to promote the summer action flick. Johnson made it clear during the presentation that although his character, Luke Hobbs, and Statham's character, Deckard Shaw, are going off on their own in the spinoff, the theme of a family still runs deep in the film.
"Our movie is bigger it is badder. It is all these things that you would expect from us making the 'Fast and Furious,'" Johnson said. He added that the movie pays homage to the "value systems" that have made the action films "such a global powerhouse."
"...Family is important to us not only as filmmakers, producers, actors, a studio, but we really lean into that in this movie," he said.
In a new trailer for the film previewed Thursday, audiences got to see Hobbs return home and receive the help of his Samoan family in defeating the film's new villain, played by Idris Elba. Johnson said the movie will also take place in Statham's native country.
"We go to London and England where Jason is from and he was so proud to showcase his culture and then we go to the island, where I was very proud to showcase my culture, too," Johnson said.
Johnson also teased that the spinoff will be a lot of fun for audiences. "Our goal here…was to build out the 'Fast and Furious' franchise," he explained. "We wanted to create something that was special, we wanted to create something that had our own tapestry, our own feel, our own energy. But the bottom line was we wanted to make something that was fun."
"Hobbs and Shaw" drives into theaters on Aug. 2.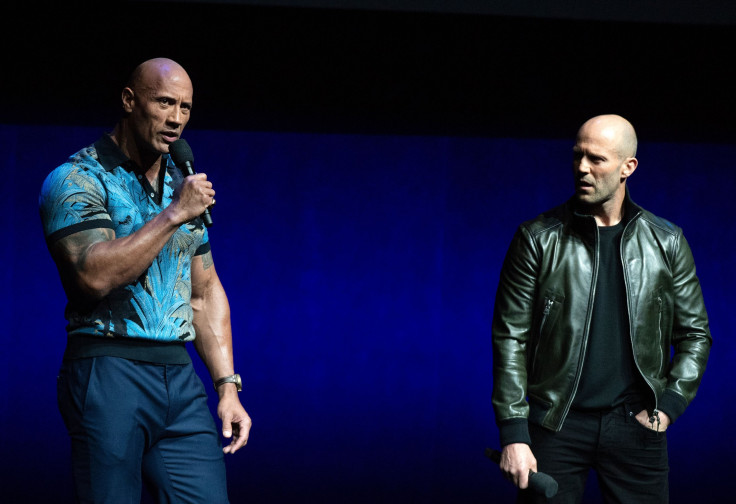 ​
© Copyright IBTimes 2023. All rights reserved.