A-Rod's Flirting Woman Identified As Kyna Treacy, Yankees' Alex Rodriguez Scores Himself Aussie Bikini Model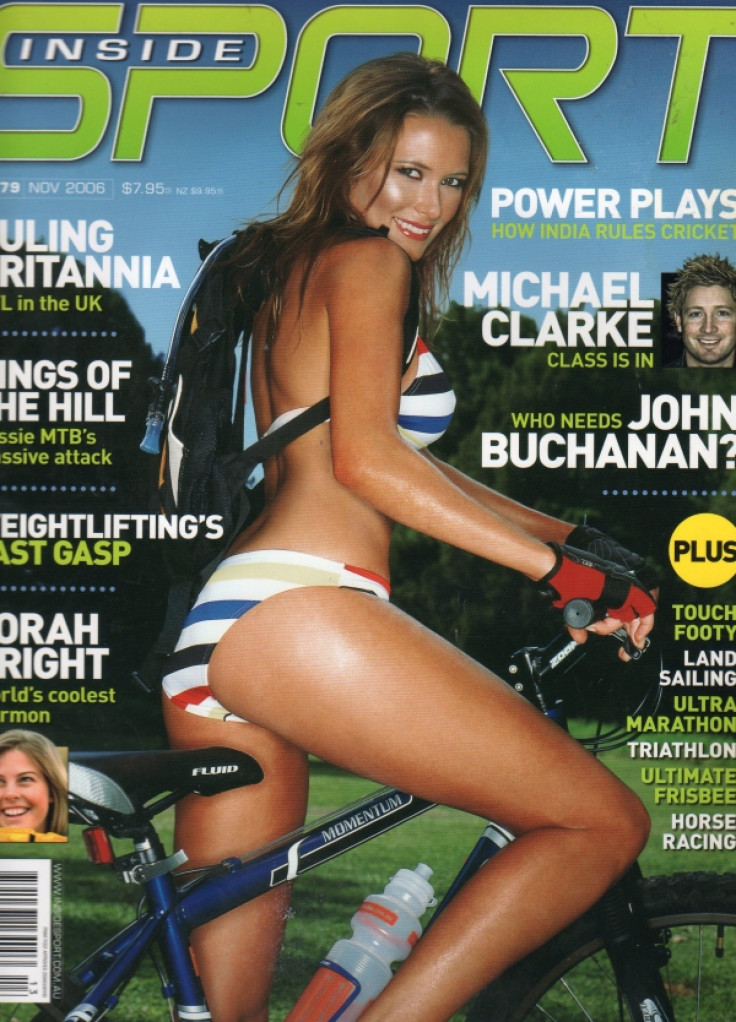 New York Yankees third baseman Alex Rodriguez may have been benched at Saturday's game but "A-Rod" found something to do during his time out: Flirting with a brunette in the stands near the dugout identified as Kyna Treacy, an Australian bikini model.
The New York Post was one of the first to break the news and lambast the 37-year-old slugger, who is the highest-paid Yankee, for flirting with Treacy during Game 1 of the ALCS.
"A-Rod's hitting stinks, but there's nothing wrong with his eyes — he managed to pick out a bikini model to flirt with during last Saturday's playoff game at Yankee Stadium," a writer for the Post wrote.
Rodriguez was caught on video during the ninth inning after being benched in the game against the Detroit Tigers flirting with Treacy. According to the Post, A-Rod reportedly asked a ball boy to give a ball to Treacy, who was sitting with an Aussie friend, Kate Quinn, with a note asking for her phone number.
"I originally thought it was the ballboy who was trying to get the numbers, since the girls did look a little young — even for A-Rod,'' a fan told the Post, adding that he "wasn't amused."
But who is Treacy? The Daily Mail initially reported she is a 33-year-old model who owns her own bikini line, Kini Bikini. However, the brunette took to Twitter to clear up her real age, which is 27. The Post said Treacy is a former Bondi Beach girl, has appeared in an Air Pacific commercial and was once dating Australian television personality James Tobin.
Meanwhile, A-Rod's current girlfriend, Torrie Wilson, tweeted a message, which many believe to be linked with her man's public flirting on Saturday.
"Gotta love the gossip mills. It's amazing how ppl get their kicks, huh?" Wilson tweeted.
Wilson, a former WWE Diva, and Rodriguez have been allegedly a couple since December 2011. Wilson was a former Playboy Playmate and was ranked the 43rd sexiest woman in the world by FHA magazine in 2007.
FOLLOW MORE IBT NEWS ON THE BELOW CHANNELS