Roseanne Barr Tweets George Zimmerman Address After Spike Lee Error: 'No One Can Hide Anymore'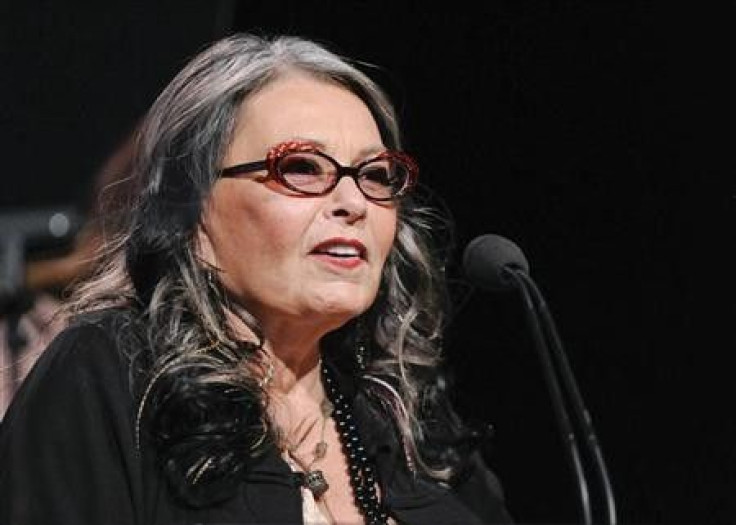 Roseanne Barr apparently missed the dozens of news reports this week devoted to an address thought to be that of Trayvon Martin's killer George Zimmerman. She retweeted a message of an address believed to be that of Zimmerman's parents well after Spike Lee's retweet was blamed for forcing an elderly couple to flee their home in terror.
Earlier this week, someone posted an address believed to belong to volunteer vigilante George Zimmerman, but which actually belonged to an elderly couple who have a son named William George Zimmerman -- who has not lived in their house since 1995.
Spike Lee retweeted the address to his roughly 250,000 followers. Presumably as a result, the 70 and 72-year old man and woman faced harassment, media scrutiny, and threatening mail, and were forced to flee to a hotel.
On Thursday, Barr retweeted the address she believed to be that of the vigilante George Zimmerman's parents -- but the error of her ways quickly brought to her attention by some of her over 110,000 Twitter followers.
Barr appears to have deleted the retweet within an hour of first posting it -- though it is unclear if she posted the address of the elderly couple who were victimized by a misinformed vigilante campaign.
At first I thought it was good to let ppl know that no one can hide anymore, she wrote in a series of follow-up Twitter messages. But vigilante-ism is what killed Trayvon. I don't support that.
According to the Smoking Gun, the address still appears in messages on her Twitter feed, but IBT was unable to locate it.
Barr has retweeted multiple messages from Twitter critics who have accused her of inciting racial tensions. She has repeatedly posted messages insisting she does not support violence of any kind.
After his parents' address was made public, William Zimmerman said he was fearful for his family's safety.
This is really scary, and I'm concerned for my family, William Zimmerman told Fox News. It's scary because there are people who aren't mentally right and will take this information and run with it.
George Zimmerman, the neighborhood watch volunteer who fatally shot Martin in Sanford, Fla. on Feb. 26, has not been charged with the death, and is reportedly in hiding.
Martin was shot in the chest at close range by Zimmerman, who claims he was acting in self-defense, but serious questions remain about whether his use of a firearm was justified. Martin was unarmed, carrying only a pack of Skittles candy and a bottle of iced tea.
Police did not charge Zimmerman, who remained at the scene as paramedics arrived. Zimmerman did allow himself to be questioned by police on multiple occasions, including the night of Feb. 26, according to the Orlando Sentinel.
Zimmerman reportedly stood by his self-defense claim, insisting that Martin punched him in the nose, pushed him to the ground, and beat him before he retaliated. According to the Sentinel, eyewitness accounts corroborate Zimmerman's story.
On March 12, ABC News uncovered questionable police conduct in the investigation of Martin's death, including at least one instance where witness reports were edited after the fact.
Numerous petitions demanding Zimmerman's arrest are currently circulating, and multiple vigils have been held in Martin's honor. On March 21, Martin's parents joined hundreds of protesters in New York City for The Million Hoodie March, which was organized to demand Zimmerman be held accountable for the killing.
But William Zimmerman is concerned that the outrage may have gone too far in this case.
To endanger people who are innocent because people are angry is not the answer, he told Fox. That's not how we're going to heal. It's not [going] to help the Martin family for someone else to be hurt.
A Smoking Gun report pointed out that Barr and Lee appear to be in violation of Twitter's terms of service, particularly the rule that states, You may not publish or post other people's private and confidential information, such as credit card numbers, street address or Social Security/National Identity numbers, without their express authorization and permission.
There is no word yet on whether those who published the address on Twitter will be penalized for doing so.
Barr is currently following Spike Lee on Twitter, but she appears to have begun following him very recently.
© Copyright IBTimes 2023. All rights reserved.