Rosie O'Donnell Makes Outrageous Claim About Trump's Golfing Habits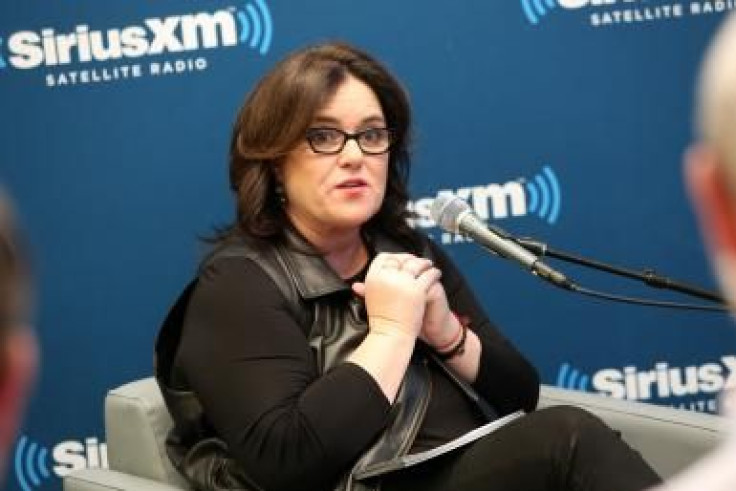 Rosie O'Donnell slammed President Donald Trump in a string of tweets Friday. The actress and television personality responded to the president's tweet that alleged former FBI Director James Comey lied Thursday during his Senate Intelligence Committee hearing, taunting him and insinuating that he had been prohibited from tweeting during the testimony. She would later go on to write that the president "s***s his pants on the golf course."
"awww @realDonaldTrump - did u get ur phone back? is twitter time out over? a guy that pees on prostitutes should not use 'leaker' as a taunt," O'Donnell tweeted at Trump earlier Friday. Just hours after she wrote it, the tweet garnered nearly 5,000 retweets and 16,000 "likes."
Twitter user Christine Brown tweeted, "Yes @Rosie! I bet @realDonaldTrump has Depends on right now because he is a leaker!"
Read: Donald Trump-Rosie O'Donnell Twitter Feud Timeline: President Trolls Comedian Over James Comey Tweet
Quoting Brown's tweet, O'Donnell responded, "and he s---s his pants on the golf course …"
O'Donnell spent the better part of her Friday on the social media platform criticizing the Trump administration and the players in his orbit. She tweeted at the president, his son Donald Jr. as well as dozens of fans, trolls and media personalities. Peppered in between her own tweets and replies were dozens of more retweets critical of the president and his administration.
The tweets arrived Friday as part of an ongoing feud between the president and O'Donnell. As recently as May, the two have publicly bickered about Trump's decision to fire Comey. But the pair has been beefing since as far back as 2006 — a decade before Trump would become president — when O'Donnell was a co-host on the "The View."
Read: Rosie O'Donnell-Donald Trump Feud Latest Update: Actor To Protest President Outside White House
The altercation that year seemingly began after Trump refused to de-crown Miss USA Tara Conner amid reports of her history with substance abuse. O'Donnell criticized the former real estate mogul's decision the following day on "The View," calling Trump names that included "snake-oil salesman on Little House on the Prairie."
Trump later responded by threatening to sue her while adding that he'd be "taking lots of money from my nice fat little Rosie."
© Copyright IBTimes 2023. All rights reserved.