Royal Expert Wonders If Meghan Markle 'Ready To Move On' From Prince Harry Marriage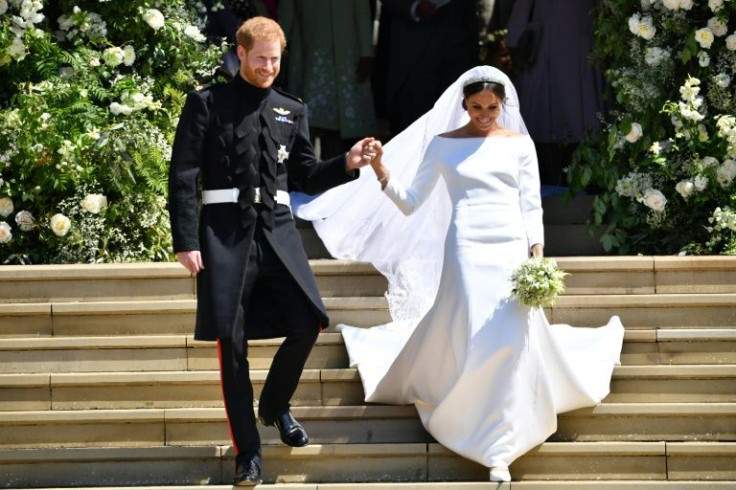 KEY POINTS
Royal expert Charlotte Griffiths believes Prince Harry will do everything he can to make his marriage work
Griffiths claimed the problem is whether or not Meghan Markle "reciprocates"
Kara Kennedy said the rumors surrounding the couple's marriage started in January
A royal expert has suggested that Prince Harry will likely fight for his marriage with Meghan Markle if they experience a relationship crisis but that the duchess may not be willing to do the same.
Various rumors have surfaced over the past month regarding the state of the Duke and Duchess of Sussex's marriage, and these were fueled by their lack of public acknowledgment of their milestone five-year wedding anniversary on May 19.
While the rumor that Prince Harry and Markle's marriage may be on the rocks has not been confirmed, Charlotte Griffiths, editor at large at Mail on Sunday, told GB News that she thinks the Duke of Sussex "is going to do everything to make that marriage work" if the couple is experiencing any relationship troubles.
"I just wonder whether Meghan reciprocates. That might be the problem. She might be kind of over it and ready to move on," Griffiths suggested of the couple's marriage.
The royal commentator continued, "He's going to have to stay close. He'll be so lonely if he comes over here at this point. He's lost his whole family, and all of his friends, so I think what he's going to have to do is grit his teeth and try and get that relationship to continue. But as you say, you know, there are rumors coming in thick and fast at this point now."
International Business Times could not independently verify the claims.
Another royal commentator and a writer for The Spectator, Kara Kennedy, claimed to GB News that the rumors surrounding Prince Harry and Markle's marriage began in January, when the duchess stayed away from the public eye while the duke was promoting and facing backlash for his bombshell memoir, "Spare."
"It's been a kind of snowball effect from January when 'Spare' came out, and they were kind of more separated than we'd ever seen them before. They were kind of thick as thieves before that, one wouldn't be seen without the other. So January was the point where everybody started to notice that these people had kind of started separate lives," Kennedy claimed.
Kennedy noted that the split rumors were fueled by the recent reports that Prince Harry has a room set aside in a hotel where he stays without his wife near their Montecito, California, home.
A rep for the Duke of Sussex has since denied that rumor, telling Page Six that the report was "not true."
Charles Rae, royal correspondent for The Sun and co-author of "The Queen Mum: Her First 100 Years," recently said he doesn't think the split rumors have any basis.
"We don't know what's going to happen about Harry and Meghan, but these rumors have been going around. There's nothing of substance that I've been able to find or see that suggests that their marriage is on the rocks or close to it," Rae said.
Body language expert Darren Stanton also recently claimed that Prince Harry and Markle "appear to be "stronger than ever" and predicted that their marriage will "last the course of time."
"When we take a look at the changes in Harry and Meghan's lives since the beginning of their relationship, Meghan has become a global figure and one of the most recognizable people in the world. While this may have caused issues for other couples, Harry and Meghan appear to be stronger than ever," he said on behalf of Betfair Casino.
He continued, "The fact they have managed to overcome certain challenges and show genuine emotion proves they are clearly meant to be. I definitely believe they are in it for the long haul. I do think they will last the course of time."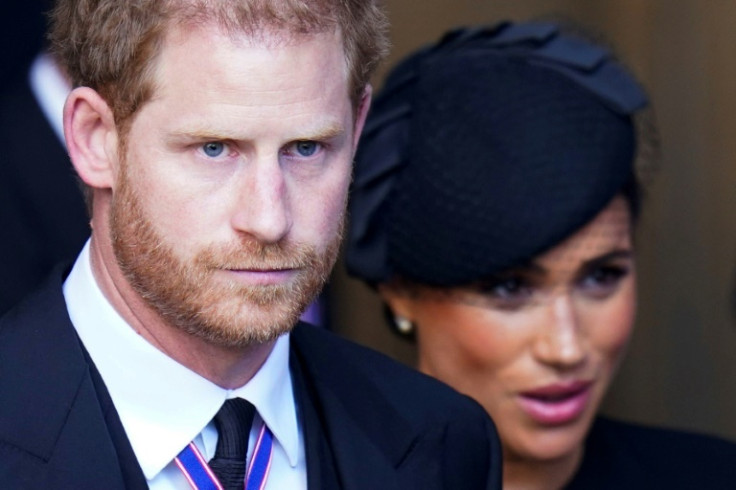 © Copyright IBTimes 2023. All rights reserved.