'Ruby Herring Mysteries: Silent Witness' Hallmark Movies Premiere: Cast, Trailer, Synopsis
Hallmark Channel is in the midst of its Winterfest 2019 programming event, but that doesn't mean Hallmark Movies & Mysteries isn't getting in on the fun this January.
The network's first original movie of the year is the premiere of Taylor Cole's new mystery movie, "Ruby Herring Mysteries: Silent Witness." The film, which also stars Stephen Huszar, is the first of what could be a franchise for the veteran Hallmark actress.
Just recently, her winter Hallmark flick "One Winter Proposal" debuted, and her 2018 movie, "Falling for You," aired just a few months prior to that.
As for Huszar, he made his Hallmark debut in a 2015 "Aurora Teagarden Mystery" and then showed up in 2017's "Magical Christmas Ornaments," but he didn't have his first leading-man role with the networks until last year's "Return to Christmas Creek." Now, he's keeping that status going with "Ruby Herring Mysteries: Silent Witness."
As if seeing these two in the new mystery movie isn't going to be fun enough, Hallmark's giving longtime Cole fans something else to enjoy. Shawn Christian is joining the actress in the film, making this the first time the two have worked together since starring on The WB's (now The CW) beloved, but short-lived, drama series, "Summerland."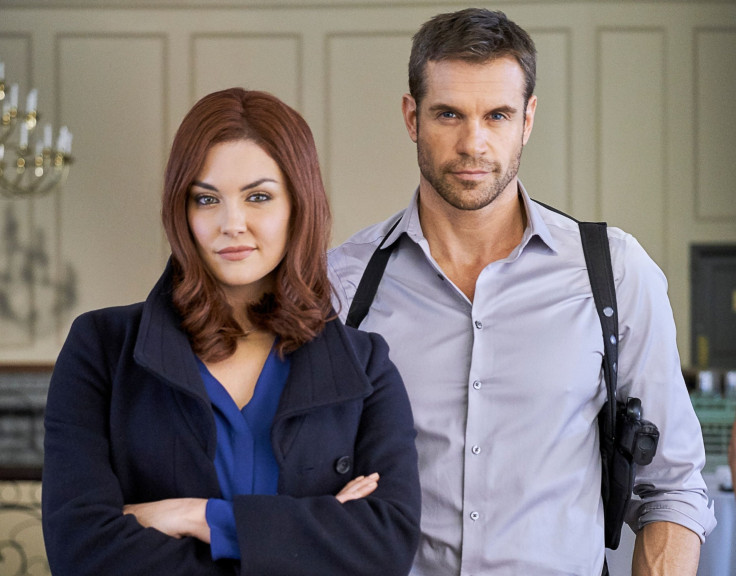 What can you expect from this new project? Let's take a look.
"While attending her sister's wedding at a resort in the mountains outside Seattle, TV consumer reporter Ruby Herring (Cole) becomes involved in a murder mystery when an old family friend drowns under suspicious circumstances," the synopsis reveals. "Encouraged by her dad, legendary investigative crime reporter John Herring (Christian), Ruby conducts her own unorthodox investigation, to the consternation of Jake Killian (Huszar), the handsome, by-the-book Seattle P.D. homicide detective assigned to the case."
Alyson Walker (Charlotte Herring), Karen Holness (Angela Bircham), Stellina Rusich (SugarAlbert), Jovanna Burke (Megan Montrose), Matthew Kevin Anderson (Frank Young) and Debra Donohue (Bonnie Herring) also star.
The film was directed by Paul Ziller and written by Andrea Canning and Lynn Keller.
Follow the investigation and see the "Summerland" reunion when "Ruby Herring Mysteries: Silent Witness" premieres on Hallmark Movies & Mysteries on Sunday at 9 p.m. EST.
© Copyright IBTimes 2023. All rights reserved.
FOLLOW MORE IBT NEWS ON THE BELOW CHANNELS