Rush Limbaugh's Radio Show Replacements Clay Travis, Buck Sexton Will Make Summer Debut
Rush Limbaugh's three-hour conservative radio talk show, which is syndicated by iHeartMedia's Premiere Networks, is set to be replaced by new hosts Clay Travis, 42, and Buck Sexton, 39.
Travis and Sexton's new show is expected to feature similar conservative topics previously discussed by Limbaugh, current events, politics, calls from listeners, and more.
The network is hoping the new hosts will introduce audiences to a youthful perspective in right-wing discussions.
"We're not going to replace Rush Limbaugh, we're going to have an evolution of the show with fresh voices —those that grew up on Rush and admired him," Julie Talbott, president of Premiere Networks, said in a statement.
Limbaugh's conservative talk show was on-air for more than three decades. Following his death in February, Premiere Networks has continued to syndicate his talk show using archived audio that relates to current topics.
"Rush's connection with his audience is one of the primary legacies of his show," Travis said. "I also think Buck and I have the unique ability to offer a perspective that many people in their 20s and 30s are desperate to hear."
While Travis has been described as an independent, self-proclaimed political moderate, Sexton has previously appeared on Limbaugh's show as a guest host and regularly appears on Fox News as a national security analyst.
Sexton believes his and Travis' differences could make an entertaining talk show. "The most dominant talk radio hosts have been from one generation; Clay and I represent the next phase. We're going to bring the perspective of two guys who see a country they're deeply worried about, and a massive audience that needs people who will speak for them," he explained.
"Some of our movie references and pop culture sensibility will shift a little," he continued.
"The Clay Travis & Buck Sexton Show" is expected to begin airing on June 21 at 12 p.m. ET on hundreds of stations around the country.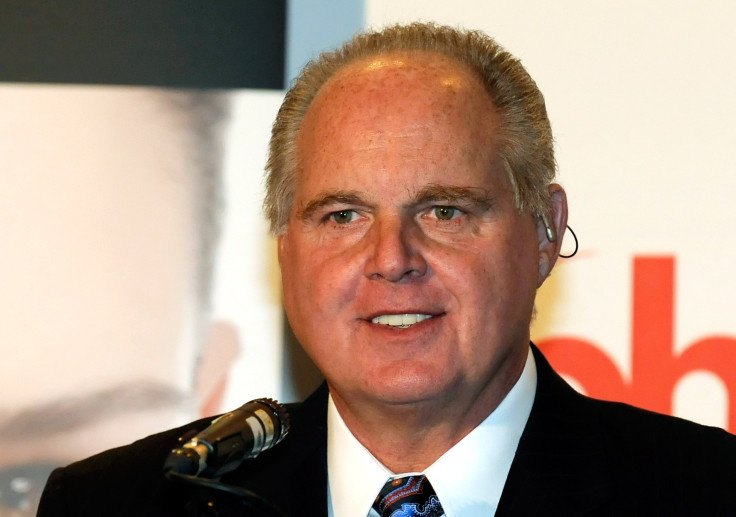 © Copyright IBTimes 2023. All rights reserved.