Russia Weapons' Sale To Syria To Be Completed Despite UN Sanctions, Defense Ministry Says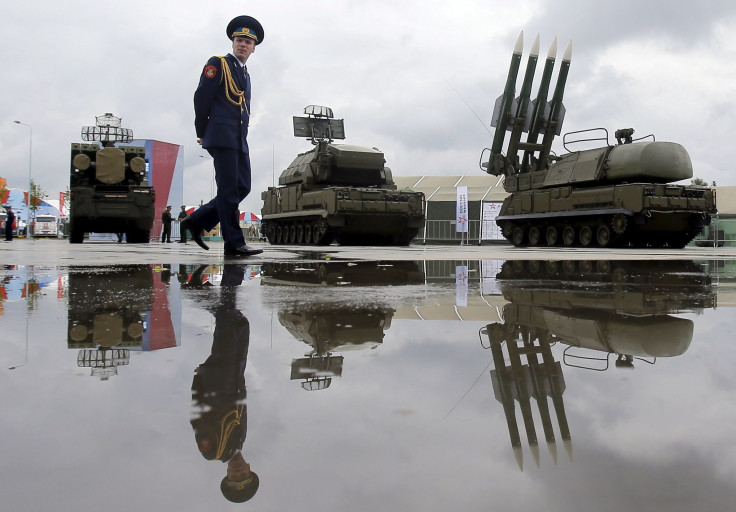 Russia is expected to complete its sale of weapons to Syria, including sending aircraft and missile defense systems, to fulfill an earlier contract obligation, despite international sanctions against the Middle Eastern country. Syria has reportedly already paid the bill for the first six aircraft, which amounted to roughly $100 million, according to Sputnik International
"U.N. sanctions do not affect the trade of conventional weapons from Russia to Syria," Deputy Secretary of Russia's Security Council Evgeny Lukyanov told RIA Novosti Wednesday. "We are delivering these weapons in accordance with contracts that were signed earlier." The aircraft were purchased for about $15 million each. Moscow has maintained its transactions with Syria do not go against international law.
However, Russia has not fulfilled another contract with Syria to provide the country with Yak-130 jet trainers and light attack aircraft. The first installment of the light aircraft was expected to be delivered in 2014.
The European Union first imposed sanctions on Syria in May 2011. That year, a civil war erupted in Syria between President Bashar al-Assad's government and rebel groups, an armed conflict that began in the wake of the Arab Spring. The death toll has risen to 310,000 people as a result of the civil war, according to April 2015 estimates.
Russia has joined the Syrian government in opposing the uprising. Moscow has previously armed Syria to help the government fight Islamic State group terrorists, which Russian officials have said are the country's "main enemy at the moment."
At the same time, Russia is set to launch several navy warships for a mission in the Atlantic Ocean, the Russian Defense Ministry announced Tuesday. The move comes a month after the Defense Ministry said it was concerned about an upcoming U.S.-led NATO missile defense drill in the Atlantic, slated for the fall.
"In the coming days, a detachment of ships under the flag of Deputy Black Sea Fleet Commander Vice-Admiral Valery Kulikov will proceed past the Strait of Gibraltar and will begin to fulfill its objectives in the waters of the Atlantic ocean," the Defense Ministry said in a statement.
© Copyright IBTimes 2023. All rights reserved.
FOLLOW MORE IBT NEWS ON THE BELOW CHANNELS