Ruthie Camden '7th Heaven' Maxim Shoot: Mackenzie Rosman, Former Child Actor, Poses In Sexy Magazine Shoot [PHOTO]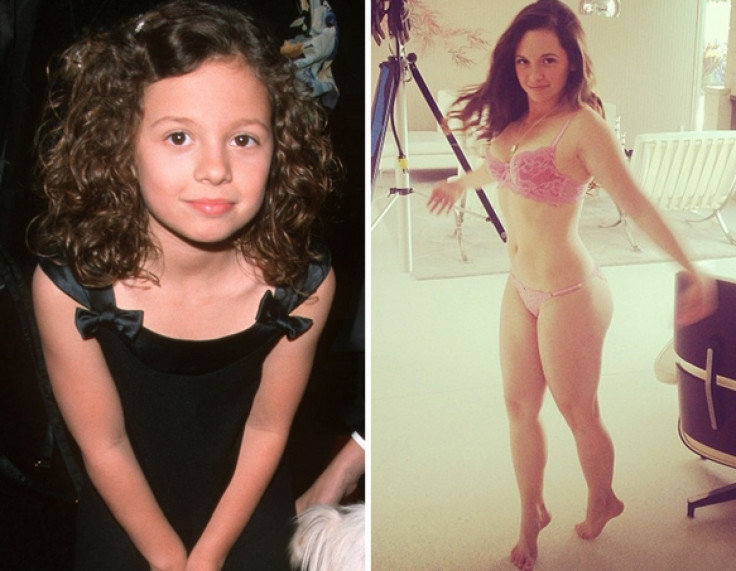 The "7th Heaven" cast is all grown up. Mackenzie Rosman, who played the youngest daughter, Ruthie Camden, on the popular family drama about a Protestant minister's family that aired from 1996–2006, is featured in Maxim magazine.
Photographer Carlos Nunez posted a photo of Rosman on his Instagram account, and the now 23-year-old is wearing nothing but lingerie.
Though in the series, Ruthie started off as a pre-kindergartener, she evidently is showing that she's no longer the little girl viewers remember.
Mackenzie isn't the first "7th Heaven" cast member to pose in a men's magazine. While the show was still on the air, Jessica Biel, who played daughter, Mary Camden, posed for Gear magazine in 2000, when she was just 17.
Biel has since called the nude photoshoot her biggest regret, telling Entertainment Weekly, "That photoshoot was just a really bad decision on my part and I got myself involved with people who weren't thinking about me and were instead thinking about what kind of a story they could get out of it."
So where are the women from the "7th Heaven" cast now?
Biel, 31, has appeared in a number of films and recently married Justin Timberlake. Beverley Mitchell, 32, who played Lucy Camden, and husband Michael Cameron welcomed their first child last week. Catherine Hicks, 61, who played mother Annie Camden, has starred in several TV movies and independent films.
© Copyright IBTimes 2023. All rights reserved.